2019 Le Mans 24 Hours: Preview, Live Streams, Schedules and Discussion
06/15/2019
After 13 months of racing, the showpiece end to the 2018-19 FIA World Endurance Championship is upon us: the 24 Hours of Le Mans.
This year's race is unusual. It's the second time this season for the event, as the FIA changes the WEC's calendar so it starts in the fall instead of spring, with Le Mans as the finale. That means that, in effect, the grid is the same as for 2018's event.
That's good news for Toyota Gazoo Racing. After years of some of the most insanely bad luck, Toyota had a routine race at last in 2018, cantering to a 1-2, 12 laps ahead of the Rebellions. Facing the same competition this year, Toyota could be reasonably expected to take a second successive victory.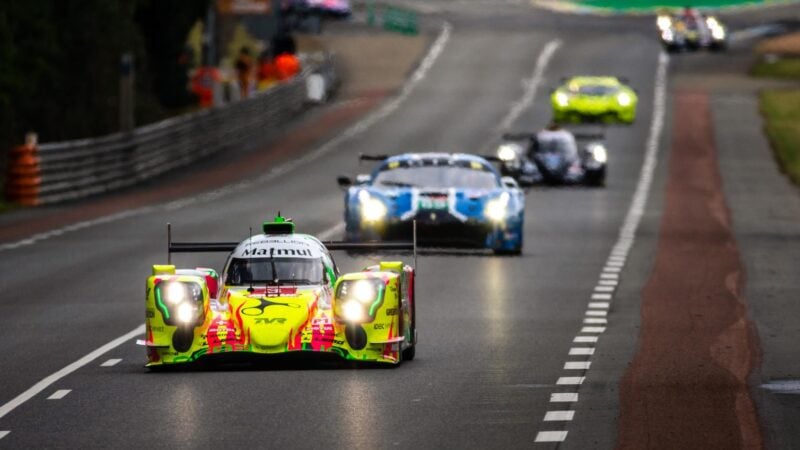 Qualifying certainly seems to have gone to form, with the #7 Toyota TS050 taking pole from its sibling. However, the next four LMP1s — all non-hybrid cars — are within a second of the #8, comfortably ahead of last year's second grid place time. Anything can happen in 24 hours, and usually does, so this race is far from a foregone conclusion.
One thing that will conclude though is Ford's official factory race program for the Ford GT. The Blue Oval is running four cars in GTE-Pro (along with a customer car in GTE-Am) wearing celebratory liveries for the occasion. BMW's meme-worthy M8 will also retire following the 2019 race.
The race will get underway on June 15 at 1500UTC (convert to your local time here, with Her Serene Highness Princess Charlene of Monaco waving the Tricolor. You can follow the race here on GTPlanet in our discussion thread, and with the important information below.
Streaming Services
Official live stream (€9.99)
Toyota Gazoo Racing live on-board cameras
Rebellion Racing live on-board cameras
Ford Performance live on-board cameras
Entrant Information
Entry List (PDF)
Starting Grid
Andy Blackmore's Le Mans Spotter Guide
Live Updates
Radio Le Mans
Official Live Timing
Official 24 Hours of Le Mans Twitter
Official Website
Source: Read Full Article