A new Lamborghini Countach is coming: reborn supercar teased
08/09/2021
Sensational reboot of Lamborghini's supercar icon is confirmed, with hybrid power possible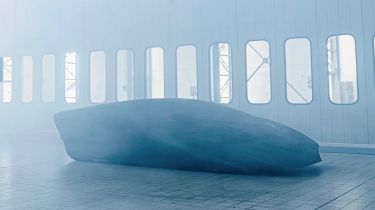 Lamborghini will reboot one of its most iconic supercars, the brand confirming that a new Countach will be introduced. The new Lamborghini Countach is set to arrive 47 years on from the debut of the original in 1974, and 50 years since the reveal of the Countach prototype at the 1971 Geneva Motor Show. 
A single teaser image accompanies Lamborghini's stunning announcement hailing the car's introduction as "the rebirth of a dream". The picture of a covered car suggests that the new version will probably be inspired by earlier Countach models that lack the huge rear wing found on later versions of the brand's V12 halo car. 
Best supercars 2021
The teaser silhouette indicates that a full reveal could be close by – the car could even be finished – and the Pebble Beach Concours d'Elegance in California, typically a hotspot for limited run, hyper exclusive hypercar reveals, begins later this month, on 15 August. 
We make dreams come true. We did it with the classic Countach in the 1970s. And we're doing it again. The new Lamborghini Countach is coming. ​#Lamborghini #Countach pic.twitter.com/nXctgIuyqe
The reborn Countach is almost certain to be an all-new model based on modern technology rather than an in-house restomod, or continuation project akin to those launched by Jaguar and Aston Martin in recent years. 
Details are very limited, but earlier in the year Lamborghini presented a roadmap explaining the company's transition away from pure internal combustion powered vehicles and towards an electrified line-up. The brand revealed that the first stage of this roadmap would 'celebrate' the internal combustion engine and pay tribute to it, with the introduction of two new V12 models in 2021 and 2022. 
It's possible that the heritage aspect of the announcement ties in with this new Countach, but the brand could also look to use the car as a test-bed for future hybrid technology, possibly building on the mild-hybrid tech used in the V12-powered Sian hypercar. 
Do you like the idea of a new Countach? Let us know in the comments…
Source: Read Full Article