BuyaCar pledges to continue prioritising NHS staff and key workers
03/31/2020
The digital motor retailer has delivered cars to 27 key workers recently, including 18 health professionals, up to 283 miles away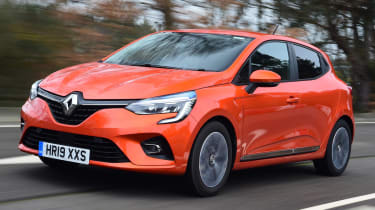 Online car retailer BuyaCar has pledged to continue prioritising NHS staff and key workers, even if it means selling cars to them at a loss.
Although normal trading has inevitably slowed for the digital motor retailer due to the coronavirus pandemic, BuyaCar has recently delivered cars to 27 key workers recently, including 18 health professionals. The other nine include food supply workers, police and armed forces personnel, as well as a prison officer.
Coronavirus: what does it mean for cars and motorists?
One car was transported 283 miles from Newcastle to London to be delivered to a consultant anaesthetist, while the average delivery distance for all 27 of the key workers' cars was 206 miles.
BuyaCar, a sister company of Auto Express, is currently conducting a review of operations to ensure it can continue to supply cars while guaranteeing the safety of staff and customers. It announced last week that it had axed delivery charges, implemented 'contactless handover' to customers, and is donating a free two-year warranty to any new customer on the UK government's list of key workers.
Although the offer, worth almost £700, means temporarily selling cars at a loss, the company has promised to continue for as long as it can maintain viable supplies of clean and properly prepared cars, and deliver them without risk to customers or staff. 
This week BuyaCar secured supply of 13,500 additional cars, which can be bought and financed by customers entirely from their own home, and delivered there.
Can I drive my car during the UK's coronavirus lockdown?
Andy Oldham, chief executive of BuyaCar, said: "Like any responsible business we constantly review the feasibility of continuing to trade during this crisis and we remain determined to do what we can to help in the fight. 
"Many dealers continue to maintain their behind-the-scenes operations. As long as we are able to maintain reliable supplies of cars from them, help customers to finance them and receive them cleanly and safely, we will do so. 
"For the moment our guiding principle is that essential workers don't just want a new car – they often need a new car and our mission is to do whatever we can for those people until the coronavirus crisis is under control."
Visit our sister site Buyacar.co.uk for the best way to lease your next car
Source: Read Full Article