Superformance Rebuilds History With Original Specification 1969 GT40s
08/06/2019
Continuation cars — modern builds of rare, original, historic cars made to the same specifications or using the same tooling — are so hot right now. British brands Jaguar and Aston Martin, among others, have been busy rebuilding lost and missing cars from days gone by. Whether it's the nine burned XKSS cars, or 25 gadget-laden DB5s, there's a big market for new old cars.
Enter Superformance. The US company, founded as a dealer arm of South African replica sports car specialist Hi-Tech Automotive, might have just jangled the keys to the daddy of all continuation cars.
As you'll probably be aware, not least from the liveries at this year's race, 2019 marks 50 years since a rather remarkable achievement. A Ford GT40 won the 24 Hours of Le Mans in 1969, to make it four straight victories for the Blue Oval. That was the end of Ford's dominant spell at the endurance race, which arose through spite after failing to buy Ferrari — at least according to legend. There's even a film coming out about it.
That sounds remarkable enough, but it's not quite the whole story. The exact car that won in 1969 also won the 1968 race, a Mk1 GT40 with chassis number P/1075.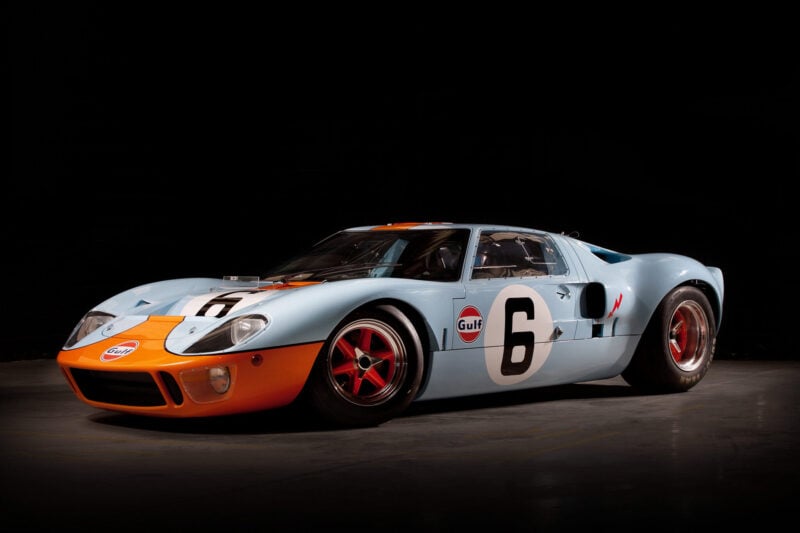 Superformance, along with Gulf Oils, and GT40 specialist and trademark holder Safir GT40, has thus created this, a continuation version of P/1075. Built in South Africa by Hi-Tech, there'll be a run of 50 vehicles — in Toolroom Copy and Tribute Edition specifications — to replicate the car that defended its own Le Mans title.
The Toolroom Copy cars are, according to Superformance, a 100% faithful replica of P/1075 in all areas. Aside from the fact that the cars won't have the P/1075 chassis number — although all will have a P/1xxx chassis plate — and there's a plaque honoring the team behind the original car's success, they are physical and mechanical replicas of the race-winning car.
There's a few more liberties with the Tribute Edition, which outwardly looks like the same car but which the owner can specify with a variety of Roush-built Ford V8 engines and a sequential gearbox. There's also a very discreet air-conditioning unit for road-legal versions.
In addition to replicating the original, the Toolroom Copy model also has an FIA-approved Historic Technical Passport (HTP), making it eligible for historic racing events.
There'll only be 50 examples produced of either example. The Tribute Edition model comes in at £185,000 ($225,000), while the more faithful Toolroom Copy is a slightly steeper £280,000 ($350,000). You do get a free Gulf GT40 guitar thrown in with either purchase though, for some reason, and they are considerably cheaper to buy than the original car.
Oliver Hulme, the managing director of Superformance's UK importer Le Mans Coupes, said:
"We've had a chance to make our own comparison of the fabulous P/1075 continuation cars with the genuine article, which featured in the recent Goodwood Festival of Speed event, and are very excited by what we are able to offer. Only one person can own the original and that's unlikely to come to market anytime soon, and will be way beyond the pocket of 99.9 percent of enthusiasts if and when it does.
"Under the circumstances these limited-edition Superformance recreations have to be a serious consideration and amazing value for money. With the much vaunted 'Ford v Ferrari' film due out in November, interest in GT40s is the highest it's been for years, and climbing."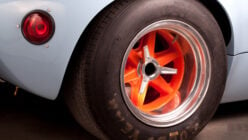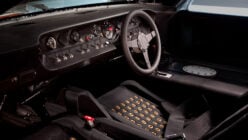 Source: Read Full Article