What Is Payload?
02/27/2021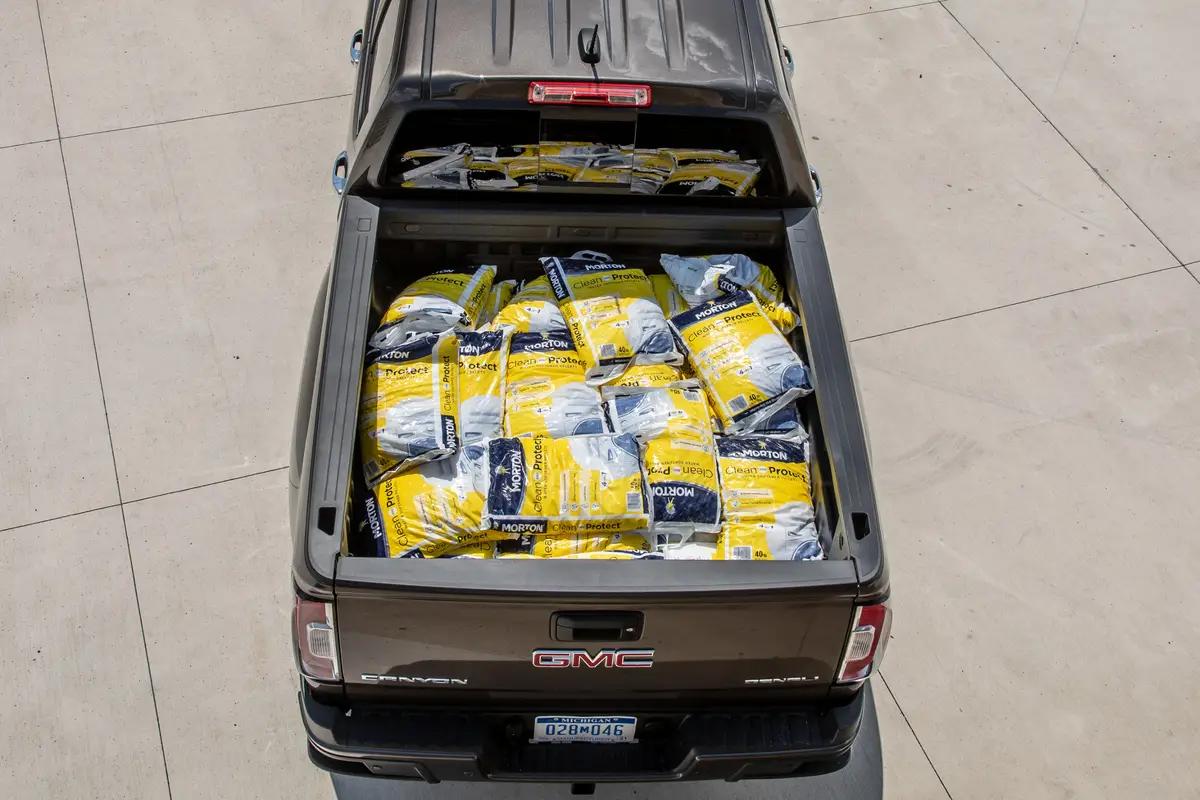 Payload is how much weight a vehicle can carry in passengers and cargo.
Many view payload only in terms of how much cargo a vehicle can carry, as in, "My pickup can haul 1,600 pounds of firewood." That is a typical payload for a half-ton pickup, though the number is for passengers and cargo combined. If it's a crew cab carrying four 200-pounders, then there's only 800 pounds left for carrying firewood in the cargo box without exceeding the payload limit.
Related: These 10 SUVs Have the Highest Towing Capacity
Likewise, many consumers think crossovers are sturdy beasts of burden, but they are based on passenger-car designs, not on truck designs with steel frames that can handle heavy loads. The payload for the Jeep Cherokee compact SUV, for example, is 1,000 pounds, only 75 pounds more than a Toyota Camry.  
What happens if you exceed the payload limit? The extra weight puts more strain on the engine, transmission, suspension, brakes and tires, and can lead to repair problems. Overloading a vehicle, for example, will increase braking distances and increase wear on brake pads and rotors.
A vehicle's payload is listed on the tire placard that shows the recommended inflation pressure, and it's usually also found on the driver's doorjamb. Payload might also be listed in the owner's manual, and it shouldn't be confused with the gross vehicle weight rating or towing capacity. 
The GVWR is the curb weight of the vehicle plus the payload. Subtracting the curb weight of a vehicle from the GVWR also will tell you the payload.
Towing capacity is a separate rating for how much a vehicle can pull on a trailer. 
Payload can vary by model within a vehicle line based on how each model is equipped. Anything that increases a vehicle's curb weight (the weight of the vehicle with its vital fluids), such as all-wheel or four-wheel drive, a moonroof or a third row of seats, can reduce the payload. 
On the Toyota RAV4, for example, the payload on a base LE model with front-wheel drive is 1,240 pounds. On the Adventure and TRD models, which have AWD, larger wheels and tires, and other features, the payload drops to 1,050 pounds.
More From Cars.com and PickupTrucks.com:
Video: 5 Things to Know Before You Tow

Top 10 Best Compact SUVs for Towing

Pickup Trucks 101: Towing Tips for Beginners

Pickup Trucks 101: How Much Can My Truck Tow?

Video: What Are the Best Compact SUVs for Towing?
Related video:
Cars.com's Editorial department is your source for automotive news and reviews. In line with Cars.com's long-standing ethics policy, editors and reviewers don't accept gifts or free trips from automakers. The Editorial department is independent of Cars.com's advertising, sales and sponsored content departments.
Source: Read Full Article