Which Cars Have Autopilot?
11/23/2020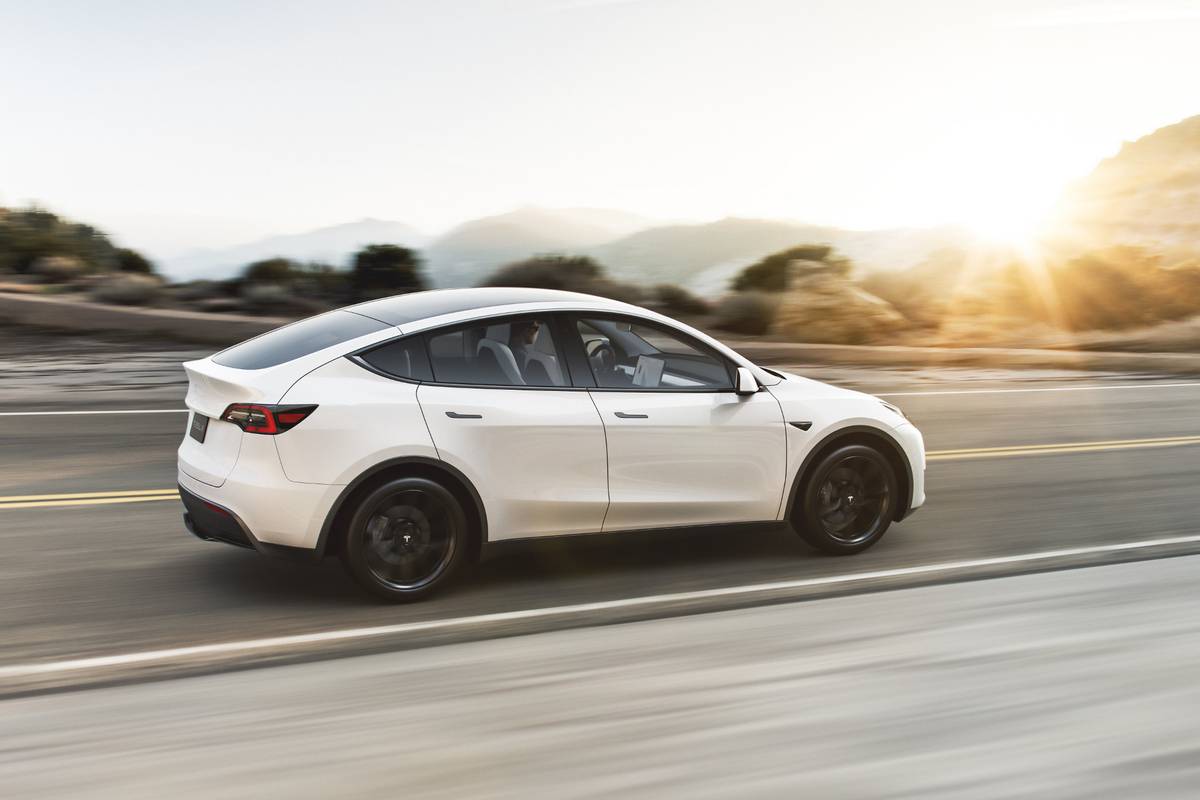 You may have heard of autopilot, a feature used for decades in aircraft. As it relates to cars, autopilot's history includes brief reported circulation in the 1950s as a term for conventional cruise control. Today, such queries undoubtedly refer to Autopilot, a branded feature from Tesla that combines lane-centering steering with adaptive cruise control.
Related: Which Cars Have Self-Driving Features for 2020?
Tesla's Autopilot dates back to October 2014, when the California automaker unveiled the driver-assist tech. Its name has proven controversial, since it still requires you to pay attention, keep your hands on the wheel and take over as necessary. Some high-profile crashes have involved drivers allowing Autopilot to drive the car with virtually no intervention. Tesla has since updated the system to shut off if it detects extended hands-free driving, but safety and consumer advocates still say its name is misleading.
Four cars, all Teslas, offer Autopilot for 2020:
Tesla Model 3

Tesla Model S

Tesla Model X

Tesla Model Y
If you want Autopilot per se, only Tesla has it. But many other cars offer advanced driver-assistance features that rival — and in some cases exceed — Autopilot's primary capabilities. Adaptive cruise control with lane-centering steering is widely available. Eighty-two other models for 2020 offer both capabilities all the way down to a standstill in stop-and-go traffic:
Acura: RLX
Alfa Romeo: Giulia, Stelvio
Audi: A4, A5, A6, A7, A8, E-Tron, Q3, Q5, Q7, Q8
BMW: 5 Series, X3, X4
Ford: Edge, Escape, Explorer
Genesis: G90
Hyundai: Ioniq, Nexo, Palisade, Sonata
Infiniti: QX50
Jaguar: F-Pace, I-Pace
Kia: K900, Niro EV, Telluride
Land Rover: Discovery, Discovery Sport, Range Rover, Range Rover Evoque, Range Rover Sport, Range Rover Velar
Lexus: ES, GS, LC, LS, NX, RX, UX
Lincoln: Aviator, Corsair, Nautilus
Maserati: Ghibli, Levante, Quattroporte
Mercedes-Benz: AMG-GT 4-Door, A-Class, C-Class, CLA-Class, CLS-Class, E-Class, GLB-Class, GLC-Class, GLE-Class, GLS-Class, S-Class, SL-Class
Nissan: Altima, Leaf, Rogue, Rogue Sport
Polestar: Polestar 1
Porsche: Cayenne, Taycan
Subaru: Forester, Legacy, Outback
Toyota: Corolla, Highlander, RAV4
Volkswagen: Atlas Cross Sport
Volvo: S60, S90, V60, V90, XC40, XC60, XC90
Note that for simplicity's sake, we list just the root nameplates above. Related offshoots — the Corolla Hatchback or Corolla Hybrid from Toyota, for example, or the A4-based S4 from Audi — may also have such capabilities.
Caveats abound. The above capabilities require the right conditions — typically a divided highway with limited entry, in some cases intuited via GPS. And not all of the vehicles above offer such features as standard equipment. In many such cars, you'll need to spend extra on optional features or trim levels. 
Seven model-year 2020 cars go beyond what's above by offering systems that combine adaptive cruise control with true hands-free steering, which centers the car in certain highway conditions without the driver holding the wheel. All of them require you to pay attention and take over as necessary, intuited by a driver-facing camera that monitors you in real time.
BMW: 3 Series, 7 Series, 8 Series, X5, X6, X7
Cadillac: CT6
Hands-free lane-centering appears set for rapid proliferation. As of this writing, Ford says the redesigned F-150 and all-new Mustang Mach E will offer it for 2021. The CT6's hands-free system comes by way of Super Cruise, a system that's spreading to several other Cadillac models for 2021 and, soon, an SUV based on the all-electric Chevrolet Bolt. (Chevrolet, like Cadillac, is a division of GM.) Meanwhile, Nissan plans to add hands-free steering to its new Ariya SUV.
As of this writing, Tesla's Autopilot doesn't offer hands-free capability. But that may change, as the automaker frequently tweaks the system's capabilities through over-the-air updates in cars currently on the road.
With or without Autopilot or some variation thereof, no production vehicle can currently drive itself. The closest system to that reality was to be the Audi A8's new Traffic Jam Pilot system, which could putter along in low-speed traffic while you watched a video or played games with backseat passengers. But regulatory concerns have held up Traffic Jam Pilot's debut. It currently remains unavailable.
More From Cars.com:
Which Cars Have Self-Driving Features for 2019?

Which Cars Have Self-Driving Features for 2018?

Which Cars Have Self-Driving Features for 2017?

Which Cars Have Self-Driving Features for 2016?

Tesla Autopilot: First Test
Related Video:
Cars.com's Editorial department is your source for automotive news and reviews. In line with Cars.com's long-standing ethics policy, editors and reviewers don't accept gifts or free trips from automakers. The Editorial department is independent of Cars.com's advertising, sales and sponsored content departments.
Source: Read Full Article