Why the car industry must face diversity
09/28/2021
We look at how much more individuals from different backgrounds can offer one of the world's most exciting sectors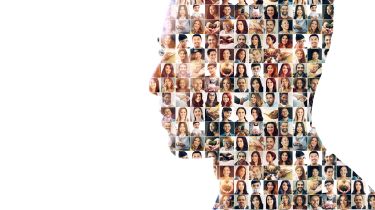 Cast your minds back to the Brit List rundown of the most influential people in the motor industry and you may recall discussions around diversity, and how under- represented some demographics were.
Well, back then I promised Auto Express I would look into this subject more closely – which is why I've spent some time talking to senior and influential motor-industry figures. I wanted to find out not just what the state of play is on this important topic, but also how people from minority groups made their way towards the top, and what individuals from diverse backgrounds can offer one of the world's most exciting industries.
The Brit List 2021: UK's top car industry execs named
I felt it important to understand the journeys faced by a number of people who fall into the under-represented fields, and who have also made significant differences within the sector for a multitude of reasons. Being aware that my lived experiences are different from those of the majority of people I see in this industry, especially at or near the top, I was keen to understand the journeys of senior figures who have gone against the demographic grain.
My interviewees come from diverse backgrounds, and work across broad areas of the industry. From the retail side we have Daksh Gupta, group chief executive of Marshall Motor Holdings, one of the UK's larger dealer chains. Next is Alison Jones, the UK group MD and senior vice president at Stellantis, which holds more than a dozen major car manufacturers under its stewardship.
Also from Stellantis is the Haitian-American Ralph Gilles, the group's chief design officer, while transgender motor-racing driver Charlie Martin also stopped by for a chat. I finished off by speaking with Mike Hawes, chief executive of the Society of Motor Manufacturers and Traders (SMMT), to find out what the overall state of play is in UK automotive diversity.
Speaking to a representative of every minority group in one investigation would be nigh-on impossible, but I aimed to be as inclusive as possible, interviewing people from BAME (black, Asian and minority ethnic) backgrounds, a member of the LGBT (lesbian, gay, bisexual and transgender) community, and also asking a senior female player about her rise in the industry.
I was keen to know whether my interviewees considered that the industry remains as white and male as history indicates it is. The answer was a resounding "no", with Daksh Gupta saying: "It's evolving. It's changing", and Alison Jones considering that "it's a different place now to where it was when I started over 30 years ago".
This is fantastic news, but why isn't that translating to positions at the top as much as it could? Ralph Gilles highlights that "the ones who are in leadership roles now graduated 25/30 years ago, and back then it was really a critical issue of not having anybody [from minority backgrounds] in the schools to start with".
This makes sense when we consider that some people from BAME backgrounds may be the first generation within their families to go to university to study the courses that have traditionally aided progress to the top. There has also been a relative lack of understanding with regard to how apprenticeships and internships work, limiting these crucial starting points in the industry for some.
Gilles explains: "A lot of minority scholarships don't even get claimed. We have millions of dollars sitting there unclaimed. So it's an educational issue."
Parents and guardians that you'd expect to help fill out application forms are unaware that these resources exist in the first place, so improving awareness of, and access to, them is somewhere improvements could be made.
My conversations with Gilles and Gupta would indicate that there is a general lack of education about opportunities in the automotive industry among those from minority backgrounds. The three of us shared the commonality that doctors, engineers, accountants and lawyers were the only career paths our parents expected us to take, with Gupta joking: "I hope you haven't let your parents down." I like to believe that I haven't.
Gupta started at the bottom, spending his weekends washing vehicles before ultimately working his way to the top of one of the UK's leading retail networks. He says his drive and determination came from the fact that he hadn't had a "traditional" upbringing, being adopted following his parents' tragic passing when he was just three months old. "I don't think my driving force has been because I am from a BAME background," he tells me – although he does add that this has made him susceptible to racism and hardship, especially during his younger days.
Ralph Gilles' experience in North America may be different from Gupta's in some ways, but there are undoubted echoes. "It's been a wild ride for this son of Haitian immigrants, born in New York but raised in Canada," he says. "As a young black person in school I always felt I had to just push a little harder to be noticed."
As a black woman myself, this is a sentiment that resonates, because I have felt it necessary to work twice as hard in life to get as far as my counterparts.
Gilles is a firm believer that education is key to improving diversity in the workplace. "We need to first of all attract people to the industry from the beginning, such as reaching out to middle schools," he says. This is something I wholeheartedly agree with; I believe that our ambitions often begin during our school years.
Stellantis's Alison Jones has had a long and varied career on her way to the top, so she is well placed to offer her take on diversity in the industry: "I've worked my way through different roles and disciplines, and it shows you the variety that we have within the industry." She adds: "We are a microcosm of society, and therefore our teams should be a reflection of our customers and our societies."
In the drive for inclusivity, motorsport arguably has more hurdles to overcome than some areas – not least because, to become a driver, you need resources behind you in the first place. Charlie Martin, who has ambitions to be the first transgender racing driver to compete in the Le Mans 24 Hours, tells me: "Motorsport is very exclusive by the nature of what it is, because you can't do it without money." Martin is an advocate for motorsport, and her partnership with the retail platform Heycar has given her an opportunity to speak at events, promoting the positive strides the industry is making. Those moves have arguably been necessary because, as Martin says: "If you look at motorsport, it is predominantly a white, male sport."
But being from a minority background hasn't dented Martin's ambitions: "Just because you can't see someone doing the things you want to do, it doesn't mean you can't be the first person to go out there and make it happen." She also thinks that "many people from diverse backgrounds working together come up with better solutions".
One thing that all my interview subjects share is that they are big advocates for mentorship, both in terms of having a mentor on their way up, and being a mentor to help others on their journeys. Ralph Gilles explains: "I'm learning the perspectives from a different point of view, which has actually helped me tremendously as a leader." He recommends that his own staff members mentor other people, saying: "It's the best thing you can do."
Alison Jones, meanwhile, also thinks that mentorship and coaching are important. She advises that people with ambitions of rising up through the industry should: "Find a person who has a career experience, or career, that you find really interesting, and maybe want to emulate," while coaches should be utilised to "fill a gap or realise opportunities".
There are so many career paths that automotive can offer – engineering, marketing, photography, events, journalism, design, retail – the list is endless. With tech moving as rapidly as it is, there are many more roles and opportunities that didn't traditionally exist within the industry, which can potentially see us poaching talent from industries such as IT and computer gaming.
I believe that the main priority for improving diversity should be putting the automotive industry on the map, and promoting its many benefits by beginning to have a larger presence at events such as careers fairs, while also reaching out to schools and communities. We need to be sending ambassadors to connect with students who may otherwise not think of a career within the industry. Apart from anything else, can we continue to miss out on talented individuals who may not necessarily be aware of the reasons they should join us in automotive?
As a mathematician, I am very aware that data is critical to monitoring success; so what does the data say about the diversity journey the industry is on? SMMT CEO Mike Hawes says: "There is a lack of data, because not every company has been on that journey for the same amount of time." He highlights, though, that SMMT employees are "probably over-represented on ethnicity and gender", before adding: "But on disability, we're under-represented, given the make-up of London."
All of the people I interviewed spoke of the importance of education in one form or another, be that raising awareness of the automotive industry in schools, offering apprenticeships to new starters, or mentoring and coaching people once they are in the industry.
But my interviewees had something else in common: their passion for the industry. As Daksh Gupta tells me: "Automotive is a really great place to be." Mike Hawes echoes that sentiment, saying: "If you think it's hard getting into the industry, wait until you try to leave it. People stay a long time because they love it and it's got so much to offer."
Alison Jones, meanwhile, adds that creating equal opportunities is vital for the industry. She believes that if we were truly inclusive, we wouldn't need "awards that are gender, or inclusivity, or diversity-specific. If we train people, develop people and give people, regardless of where they come from or what their backgrounds are, the same amount of opportunities, we will continue to flourish".
For those in any doubt about their potential place in the industry, Charlie Martin advises: "Don't question your right to be valid – as the person who you know you are, or in spaces that you want to put yourself."
Ralph Gilles is even more forthright: "I'm a leader now; people are really looking up to me and I am now blazing trails."
So what have I learned from those I spoke to? Automotive opportunities are myriad, and the doors are open – whatever your differences may be.
Do you think the car industry can do more to attract diversity? Let us know your thoughts in the comments section…
Source: Read Full Article