The 14 Best Million-Dollar Classic Cars on Sale Right Now
09/17/2020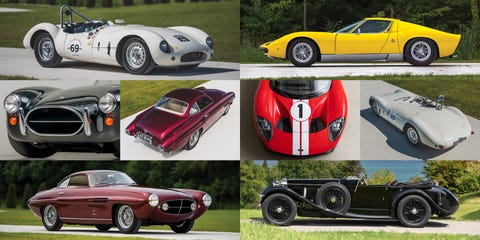 We know you're a busy bazillionaire who doesn't have time to sort through all the auctions and classic car dealers around the world. So we did it for you. Following are the coolest cars currently on sale in classic car dealers and at upcoming auctions. This is not all of the million-dollar rides you could buy right now — lord knows there are plenty of guys in Florida trying to sell used Veyrons — but these are my favorites. Why did these make the list? Because they looked like they'd be cool to own and fun to drive. Some would be downright thrilling to drive. If you wind up buying any or all of them, bring one or two by and let's take them up on some local mountain roads. It'll be fun!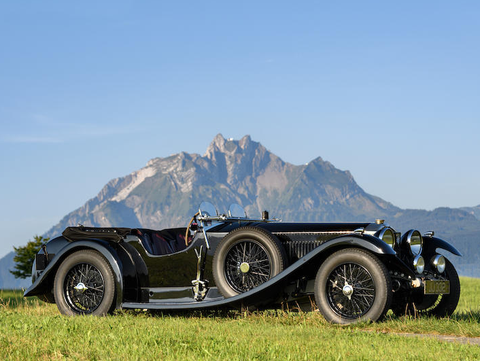 Est: $1,300,000 to $1,500,000
Bonhams Goodwood Speedweek Auction

The Invicta S-Type Low Chassis was the original chopped, sectioned and lowered super sports car, except that it came that way from the factory. Its uniquely efficient underslung chassis was designed by none other than Reid Railton, who made Malcolm Campbell's Bluebird land-speed cars. It offered a low center of gravity at a time when all the other cars it competed against rode much higher, enough of a competitive edge to win the 1931 Rallye Monte Carlo. With this car on the Mille Miglia or the Colorado Grand you'll be the envy of all those guys in W.O. Bentleys… and you will probably be cornering better.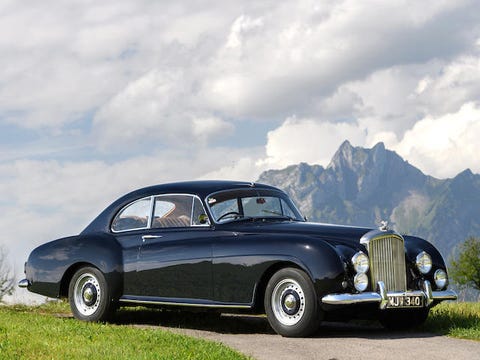 Est: $1 million to $1,300,000
Bonhams Goodwood Speedweek Auction

For many (for many with good taste, that is), there is nothing more elegant than this style of Bentley Continental. Look at the ratio of front overhang to rear, look at the flow of the fenders, the lithesome aerodynamic curves of the cabin. I remember seeing one of these on the lawn at Pebble many years ago and being enthralled. Spent quite a while talking to the owner. Don't know whatever happened to that car, but here's your chance to own your own — for a very reasonable million bucks. Don't miss it!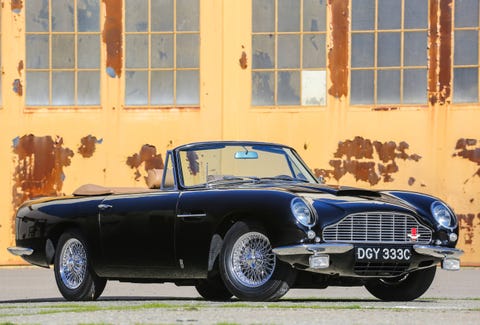 Price: $1,095,000
Fantasy Junction, Emeryville, California

If you're ever in The Bay Area, or if you're doing a voiceover for the next Cars movie across the street at Pixar in Emeryville, Calif., you have to stop by Fantasy Junction. It's like a huge candy shop for car enthusiasts. This Aston DB6, as you may know, is the culmination of the DB4/5/6 line, powered by a magnificent 4.0-liter DOHC triple-carbureted straight-six. This left hand-drive Volante (convertible) is one of only 30 ever made. This would be fun to drive, or just to look at. Either way, it's only a million bucks!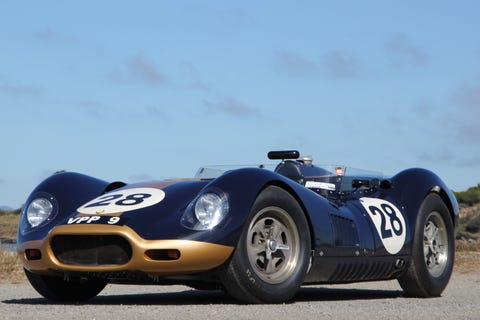 Price: $1,295,000
Fantasy Junction, Emeryville, California

You could argue that the Lister-Jags were sort of the British Ol' Yellers, only far more lovely to look at. "In the days where it was still genuinely possible for a small upstart firm to produce truly world-class sports cars, (Brian) Lister quickly created a name for himself," Fantasy Junction wrote. Brian Lister put Jag XK engines in bodies he made and did very well on the track. The cars were made so low that the wheelwells protruded up, thus giving it the name "Knobbly." Race team owners like Briggs Cunningham, Jim Hall, Carroll Shelby and Ecurie Ecosse had Lister Jags. This particular car was raced extensively in Europe by Walt Hansgen at Silverstone and Snetterton and by others at Brands Hatch and Goodwood before being shipped to the States for a while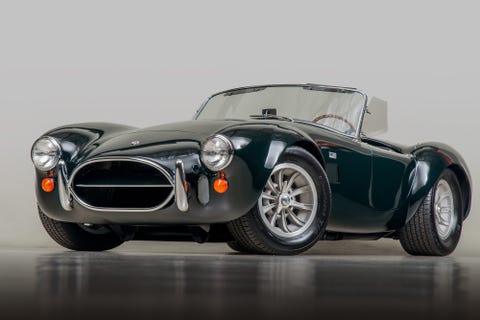 Price: $1 Million+
Canepa, Scotts Valley, California

Canepa bought this car in 2014 and immediately started what would become a two-year, body-off concours restoration. Bruce Canepa himself owns two Cobras and his shop has restored six of them, so this every-last-nut-and-bolt restoration has got to be among the best. He even added titanium heat shielding where necessary to eliminate the usual roaster-turkey-leg phenomenon Cobras are known for giving their occupants.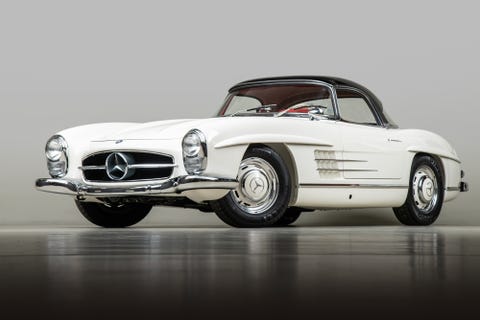 Price: $1 Million+
Canepa, Scotts Valley, California

This was the second-to-last 300 SL Roadster ever built, finished the day before the factory closed in 1963. It's also one of only 200 made with disc brakes and the aluminum engine. So it benefits from all the developments made in the 300 SL line. This car is done up in U.S. specs with a factory hardtop and gauges that can be read in English, und das ist immer hilfreich.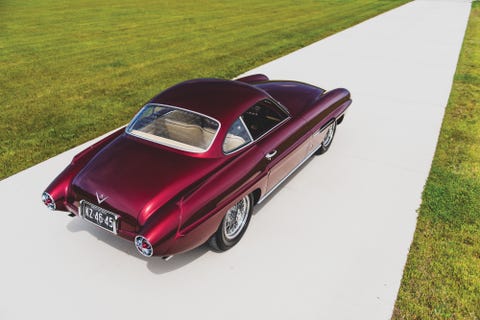 Est: $1.75 Million to $2.2 Million
RM Sotheby's The Elkhart Collection Auction

This is actually one of three Fiat 8Vs in this auction. But it is by far the most elegant (in my humble opinion). The 8V was a huge standout for Fiat at the time, a Jet Age creation that celebrated speed and the smooth and slippery aerodynamics that enabled it. Carrozzeria Ghia of Torino was the epitome of Italian postwar, pre-space age style and it is nowhere better exemplified than in this masterpiece of speed. This one was owned by GM designer Henry de Segur Lauve from the time it was new until 1991, the best-cared-for 8V in existence. It is said that Lauve even incorporated styling cues from the car in his work at GM.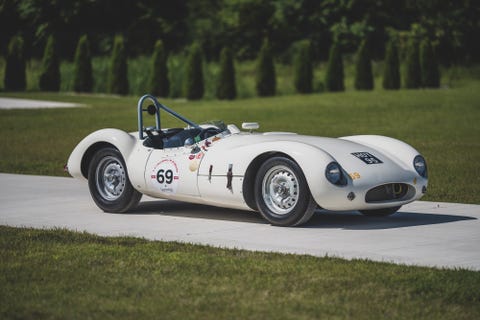 Est: $2 Million to $2.5 Million
RM Sotheby's The Elkhart Collection Auction

John Cooper needs no introduction, but here's a short one: His rear-engined race cars revolutionized motorsports around the world, from the European Grand Prix circuit to the Indy 500. Along the way he built some of these Cooper-Jaguars. No, it's not rear-engined, though the front-mounted powerplant is positioned further aft for better weight distribution. It has a Jag XK engine in a tube frame chassis with double wishbone suspension held up by transverse leaf springs and stopped by Dunlop disc brakes. This one was raced by English privateer Michael Head, who raced it a Silverstone and Le Mans, among other European tracks. Michael's son Patrick, the famous F1 designer Patrick Head, helped in the restoration of this car. Patrick then drove it at Goodwood and in other vintage events around Europe.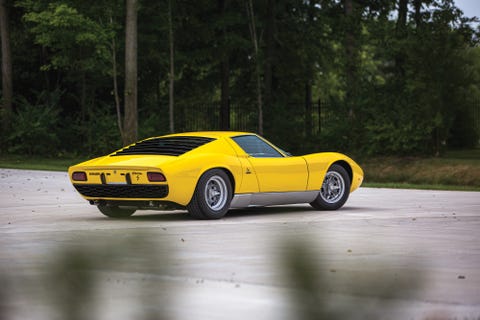 Est: $1.2 Million to $1.4 Million
RM Sotheby's The Elkhart Collection Auction

One of the most beautiful shapes on four wheels, the Miura was equally significant in that engineers manage to get a full V12 engine and transmission to fit transversely behind the passenger compartment. Argue all you want but this was the first supercar and many will say it remains the best. One of the first designs of Marcello Gandini, the Miura was engineered by Gian Paolo Dallara and Paolo Stanzani. It's the ultimate of everything at the very dawn of such things. Part of a mid-90s restoration included engine work by Bob Wallace.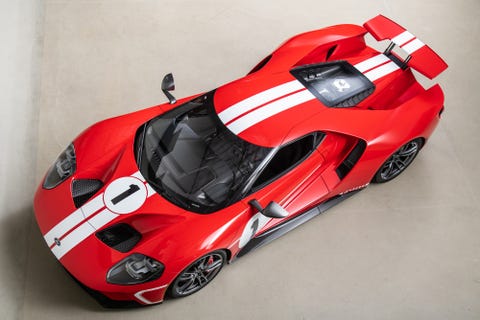 Price: $1 Million+
Canepa, Scotts Valley, California

Wait, you say, can't I just go online at ford.com and order my own Ford GT for half this price? Yes, but this one is being sold by Canepa for owner Scott Pruett, five-time Daytona winner, Le Mans class winner, sports car racer with resume as long as your swing arm. Pruett was intimately involved with the GT's development, invited in by none other than Edsel Ford II. It has 12 miles on the clock, so it's like new. I bet Pruett would even sign it for you.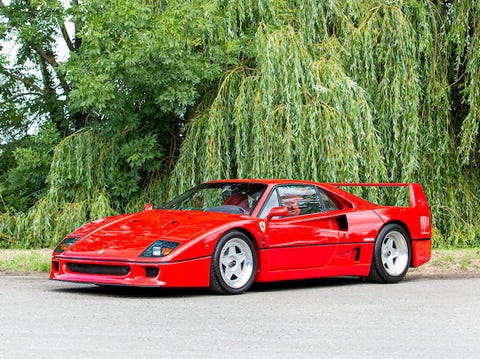 Est.: $1,200,000 to $1,700,000
Bonhams Goodwood Speedweek Auction

Some enthusiasts of a certain age grew up worshiping the Countach poster they had on their bedroom walls, next to the Farrah Fawcett poster. For others, of a younger age, it was the Ferrari F40. Bonham's is offering a 1991 Ferrari F40 Berlinetta, certified by Ferrari Classiche, with only 10,500 miles on the odometer. Those who have driven the F40 say the twin turbos feeding the V8 are not a problem, "…as long as you keep the revs up." So remember that.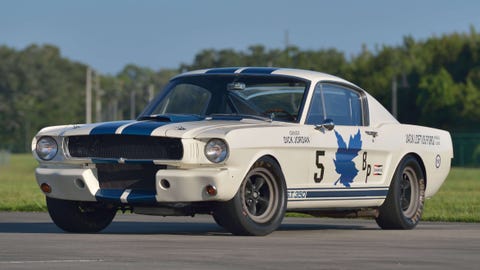 Est. $1 Million+
Mecum Kissimmee 2021

This is one of 34 original GT350Rs built. The first owner, Dick Jordan of Downers Grove, Illinois, raced it for 21 years in SCCA events, many at Road America. The next owner, Paul Zimmons of Potomac, Maryland, restored it after he bought it in 1987, well enough to win the Gold Award in the Competition Class at SAAC-18 at Watkins Glen in 1993. Mecum says subsequent owners have carefully maintained the car's original factory and NOS components. So it's a little like a racing time capsule.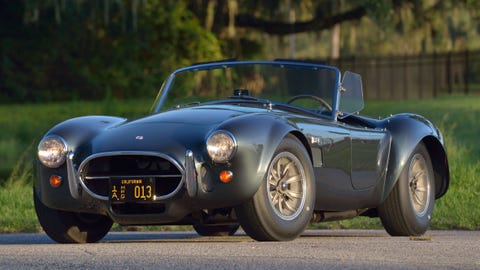 Est: $1 Million+
Mecum Kissimmee 2021

Mecum says that this 427 was personally owned by Carroll Shelby himself from the day it was built in March 1966 until Ol' Shel passed away in 2012. CSX3178 was restored by Cobra specialist Mike McCluskey in 1972 and painted Guardsman Blue. It now has an aluminum-head 427 side-oiler with an automatic. The current owner and seller gave it a concours restoration in 2016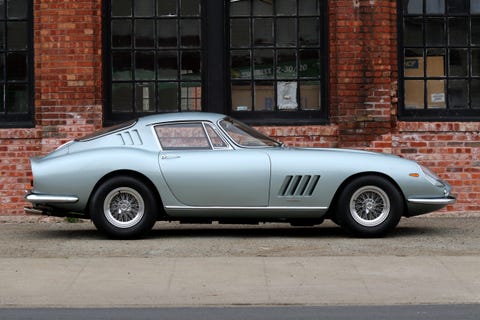 Price: $2,750,000
Fantasy Junction, Emeryville, California

One of the most beautiful cars ever made, the 275 GTB/4 rivals the Jag E-Type and any number of Astons Martin for Most Sensuous. The /4 in the name refers to the four-cam version of the 3.3-liter straight-six. With all those cams, and with six Weber carburetors, the engine made 300 hp and "monstrous low-end torque," according to the Junction. "Beautiful, civilized, and devastatingly fast," three of the four food groups!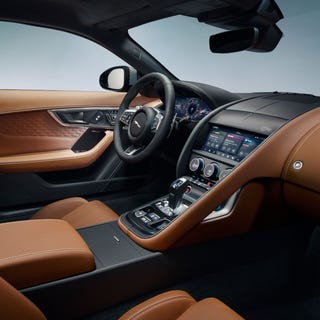 Source: Read Full Article