2020 Dodge Charger GT AWD Looks Tougher but Gets No Added Muscle
12/13/2019
Dodge is adding to its all-wheel-drive car lineup with the 2020 Charger GT AWD. It joins the Charger SXT AWD and Challenger SXT and GT AWD. There's no V-8 option for any of these all-wheel-drive cars, which could have made for some serious zero-to-60-mph times.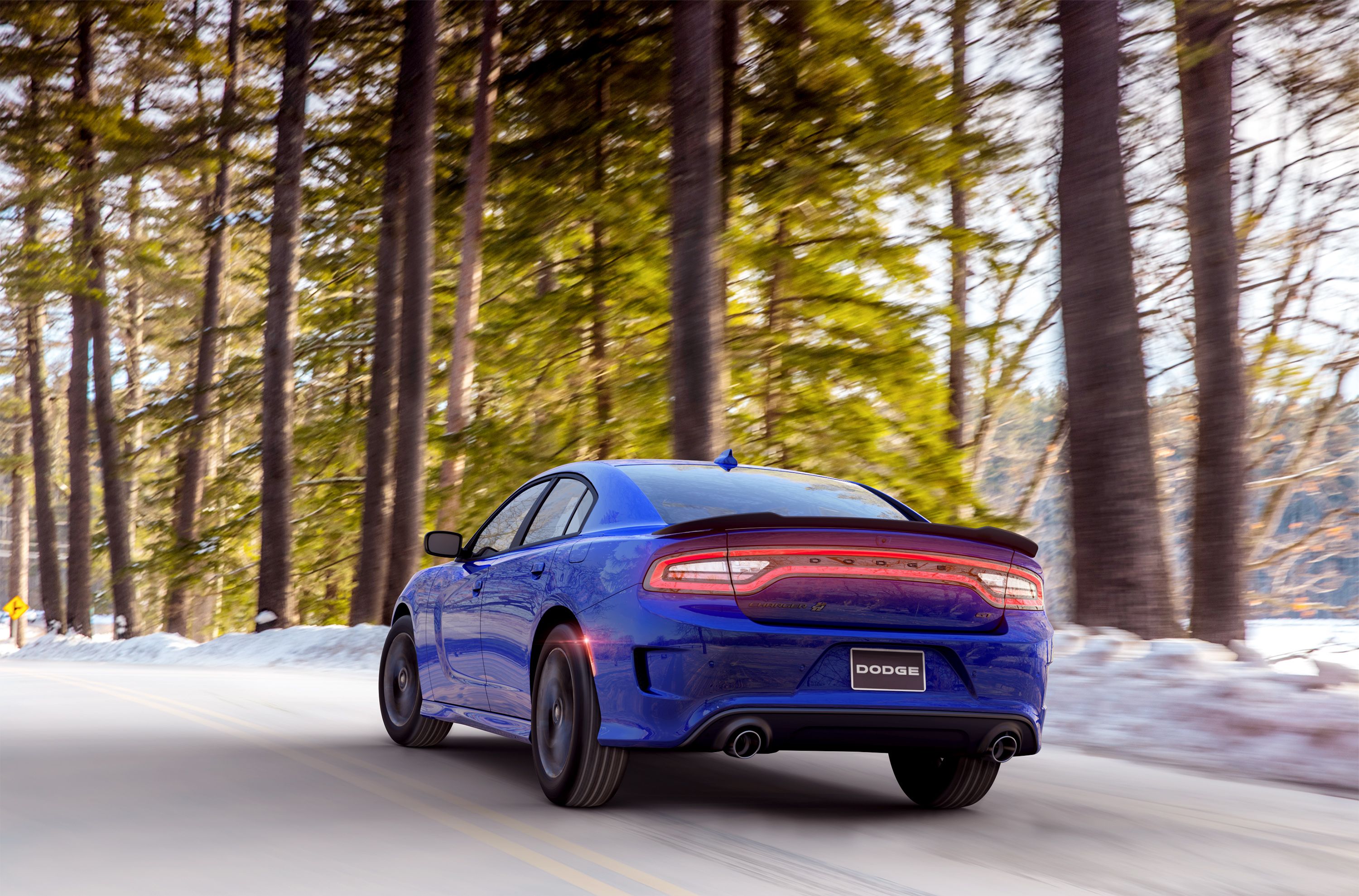 The new Charger GT AWD now features some of the Charger's "performance" exterior touches such as a hood scoop, more aggressive front bumper, slightly wider fenders, rear spoiler, high-bolstered seats, and paddle shifters. But, while most Chargers get a V-8, this one is an exception.
A 300-hp 3.6-liter V-6 paired with an eight-speed automatic transmission is the standard powertrain for the Charger GT, and the all-wheel-drive system includes an active transfer case and front-axle disconnect that can help switch between rear- and all-wheel drive. A selectable Sport mode allows for full-time AWD and quicker shifts, and the Charger GT also has Dodge Performance Pages with launch control activation.
All-season tires come standard wrapped on 19-inch satin carbon wheels, though black noise-finished wheels are optional. LED fog lamps, rear park assist, and a backup camera are also standard.
The 2020 Charger GT AWD starts at $36,490 and is expected to arrive in dealerships in early 2020.
From: Car and Driver
Source: Read Full Article