1972 Rajdoot: How I bought back & restored my grandfather's bike
08/24/2022
The person buying my HF Deluxe owned the Rajdoot in multiple jute bags stored on his house terrace.
Thanks to Pratish Girme for sending this in. Heartfelt gratitude for sharing it with other enthusiasts via this Team-BHP share page!
Dear Team-BHP,
While writing this to you and your team, I am so happy to share my story with you all.
I Pratish Girme, am sharing a story of 1972 registered Rajdoot with you along with photos before & after restoration.
This bike was owned by my grandfather and he would not allow anyone else to touch his motorcycle as he loved to ride it very much, he and my grandmother used to ride on it.
Later on, when the vehicle became old he decided to sell it.
The one who purchased it was the person known to him and was more excited to buy it as it was his first motorcycle in his house. His name was Mr Kolhe.
And when the vehicle became old he decided to dismantle it and kept it in his house below are the images. He literally stored the bike in a jute bag at his house on the terrace. And here the Rajdoot came to a stop again.
I owned an HF Deluxe and later on decided to sell it after a year I told my brother, I want to sell it and he decided to inform his company for a few friends. Somehow Mr Kolhe came to know about my HF Delux.
And unfortunately, Mr Kolhe said to him he wanted to purchase it so he requested a price and an offer of Rs 47,000 was given to him.
But we also came to know that he owned the old Rajdoot with him which was on his terrace. My father and I went to see the same and decided to purchase it.
I waved off Rs 7,000/- just to purchase an old Rajdoot which belonged to my grandfather and my father was willing to own as a memory of it.
So we both decided to restore it and purchased it back from Mr Kolhe and now the new owner of Rajdoot was Mr Pradeep Girme who owned the memory of his father back and restored it from scrap to new life. Below are the images.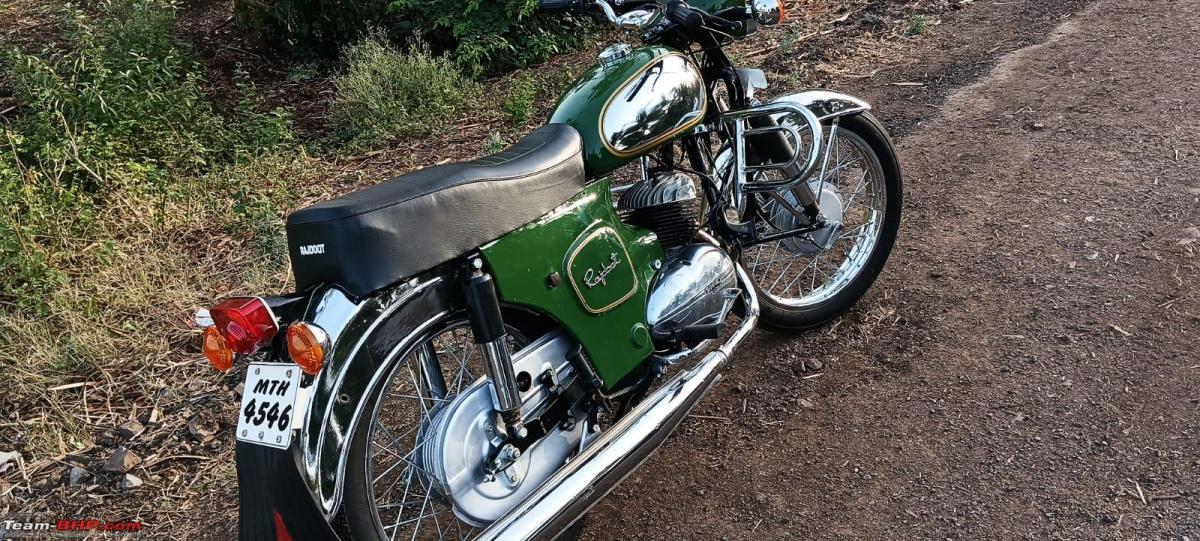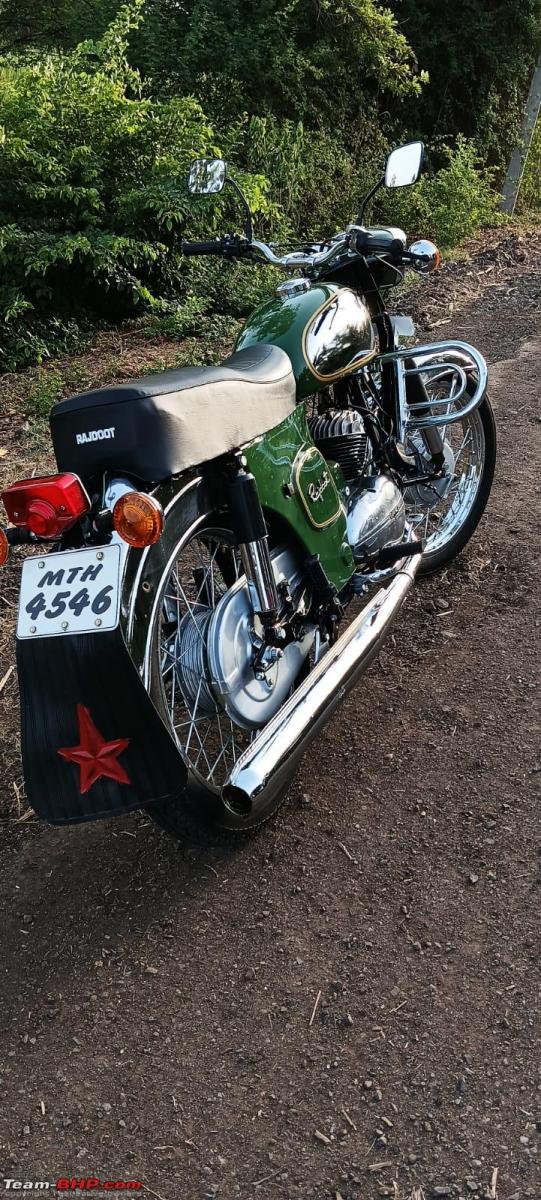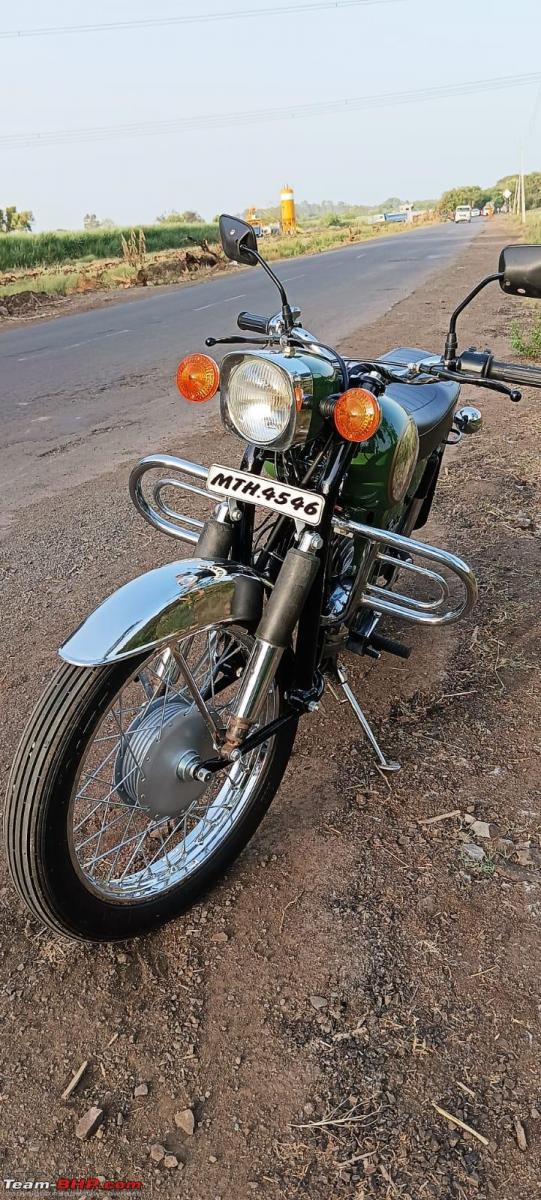 Here's what BHPian saket77 had to say on the matter:
Goodness! Can't believe it's the same bike! I restored my perfectly running Honda Stunner a couple of months ago by completely dismantling it and it was a pain to look after every aspect. This is for a bike whose spares are widely available.

And Pratish here has restored a motorcycle stored in bits and pieces in a bag, has been out of production for more than 30 years if I am right and is nowhere to be seen on the roads! Hats off!

My best friend had a Rajdoot (his father's actually) and we rode it like maniacs during our teens, so there's some nostalgia attached to it. Not a huge fan of this bike but surely one of the intent and efforts of the restorer.
Here's what BHPian fawad0222 had to say on the matter:
Wah! A Rajdoot never looked so beautiful before. Must have really needed a lot of hard work, patience, passion and not to talk of resources. Great Job!! Even Escorts might want to acquire it to showcase its glorious past.
Check out BHPian comments for more insights and information.
Source: Read Full Article