Got aftermarket floor mats for my VW Virtus online for Rs 4,000
12/13/2022
Apparently, these are also suitable for the VW Taigun, Skoda Kushaq and Slavia.
BHPian kaushiksudra recently shared this with other enthusiasts.
Finally got the GFX mats delivered a couple of days ago. They are pretty good. Though they don't look or feel as premium as 3D kagu/Pharaoh mats, for the price they seem pretty decent. Coverage is 95% but a few edges are still exposed.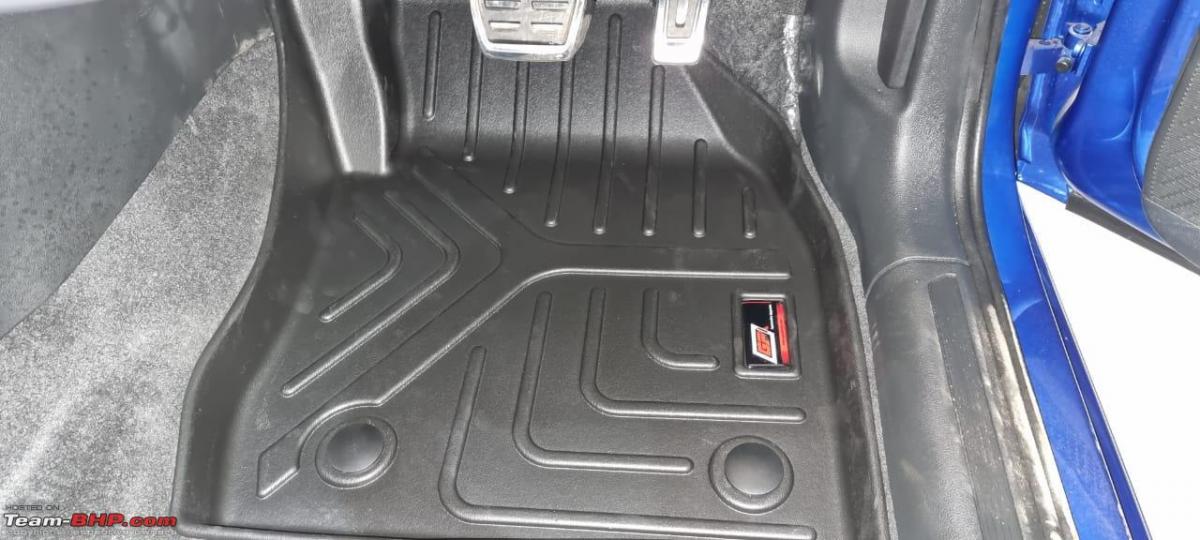 The mats for all 4 cousins seem to be of the same size as shown here
However, this area on both driver and co-driver side remains unprotected and is a substantial gap which will have to be vacuumed.
Also, the clips don't fit securely, needs some work to ensure the mats don't move, however in my 3 days of usage I didn't find any issue.
Got them from CarHatke at ₹ 3968 for a set of 3 inclusive of shipping and were delivered in 10 days.
Here's what BHPian raycers_honda had to say about the matter:
Yes, I concur. The fit is pretty snug so that ensures it doesn't move around. I like the clean fitted look it gives to the floorboard of the car. Here are a few pics.

Vacuuming the floor before putting the mats.

Also the rear before the new mats are put.

Having a glance at the mats before placing them in.

They give a good fit. Although I would have preferred it if the side walls were a little bit higher.

These are easier to clean than regular mats. I find the 7d or 5d mats too heavy in terms of looks and they are difficult to maintain.

Same for all four cars – Virtus, Slavia, Taigun and Kushaq.
Check out BHPian comments for more insights and information.
Source: Read Full Article