My preowned Ducati Panigale 959: Yearly service & other updates
08/09/2022
I had done a coolant flush last year and used Engine Ice, but had very quickly realized it probably is not the best choice for the 959, it heats up very quickly
BHPian AtheK recently shared this with other enthusiasts.
It's been a year last servicing was done, and that meant it was time for yearly service and try to make some tweaks to some of current consumables to see if they make some difference.
The bike has been running well and hence did not need any special service, so what we did was the basic servicing with usual fluids change and replacing consumables. It was a straight forward exercise and we were done in few hours. One thing that anyone who has been reading this thread knows, is the heat from the bike. I had done a coolant flush last year and used Engine Ice, but had very quickly realized it probably is not the best choice for 959, it heats up very quickly and cools down quickly too, but the bike gets very very hot in city traffic.
Add to it, Engine Ice needs to be replaced every year, so I decided to change it. Coolant was flushed and I have decided to try Maxima Coolanol this time: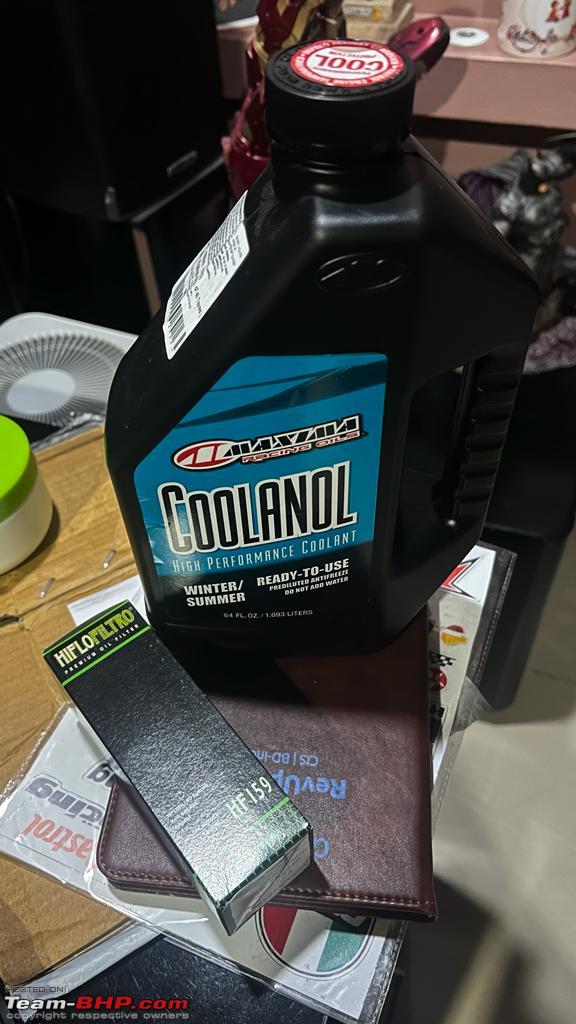 Now it's raining and I did not get a chance to take the bike out, so review about this is on hold.
Next major change was the air filter, I have been running stock air filter and wanted to change it. I decided to go with Sprint air filter this time, the best thing about the Sprint air filter is that you don't need to oil it every year, you can just blow dry air and fit it back, so it is literally zero maintenance.
Notice how the stock paper one is crumpled and reduces air flow, this should make air flow better and make the engine run better. Again, review to be published in due course of time after some rides.
Other then that it was run of the mill stuff with new engine oil, I retained shell which is OEM, oil filter used was hiflo followed by cleaning of brake pads and internal components.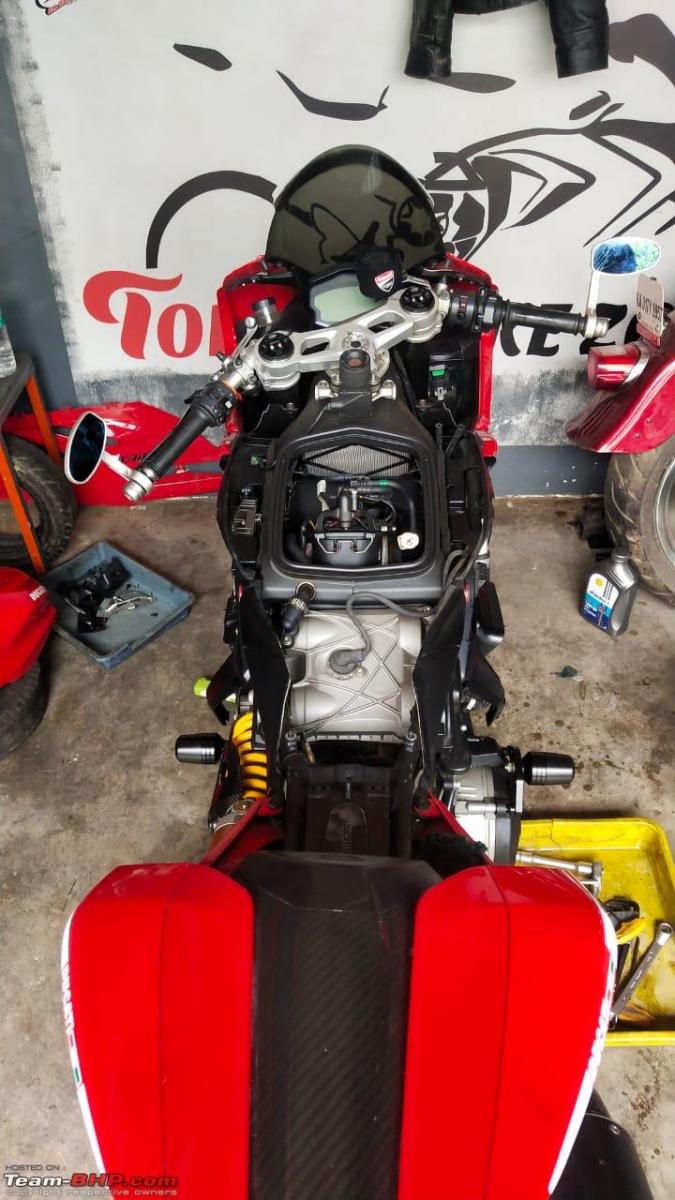 This concluded the yearly maintenance, and bike was ready for phase 2, which was to drop it to friend place and get it detailed.
I will let the pics do the talking from here.
A mandatory wash:
Looks nice: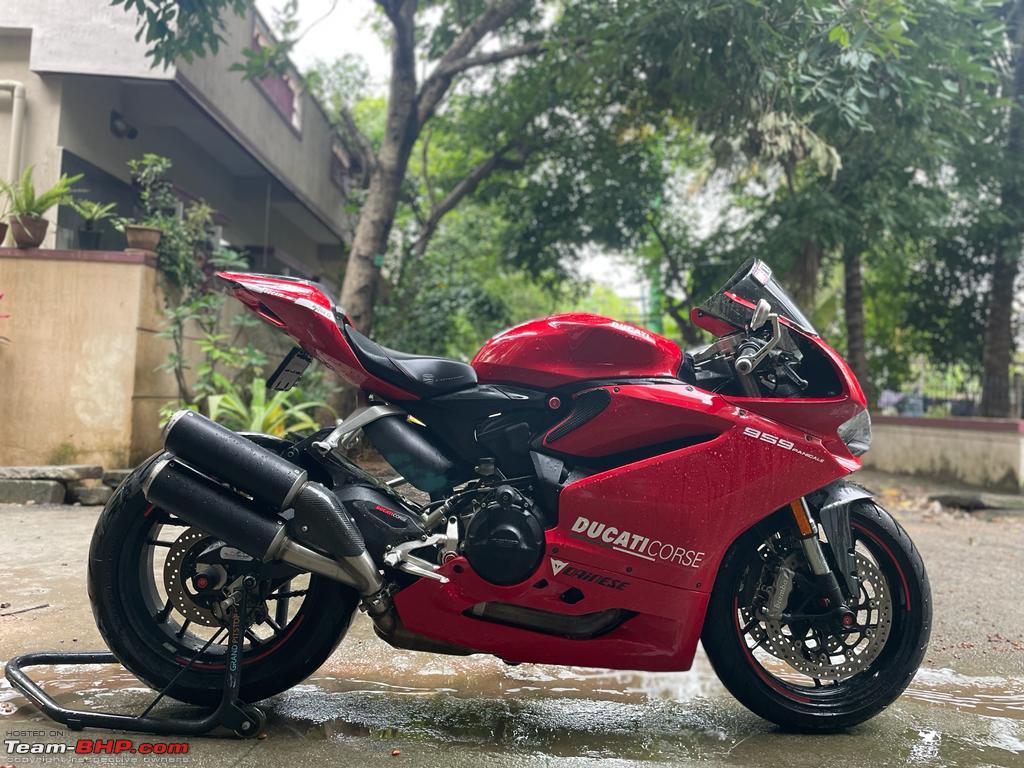 Bit of paint correction job:
Before: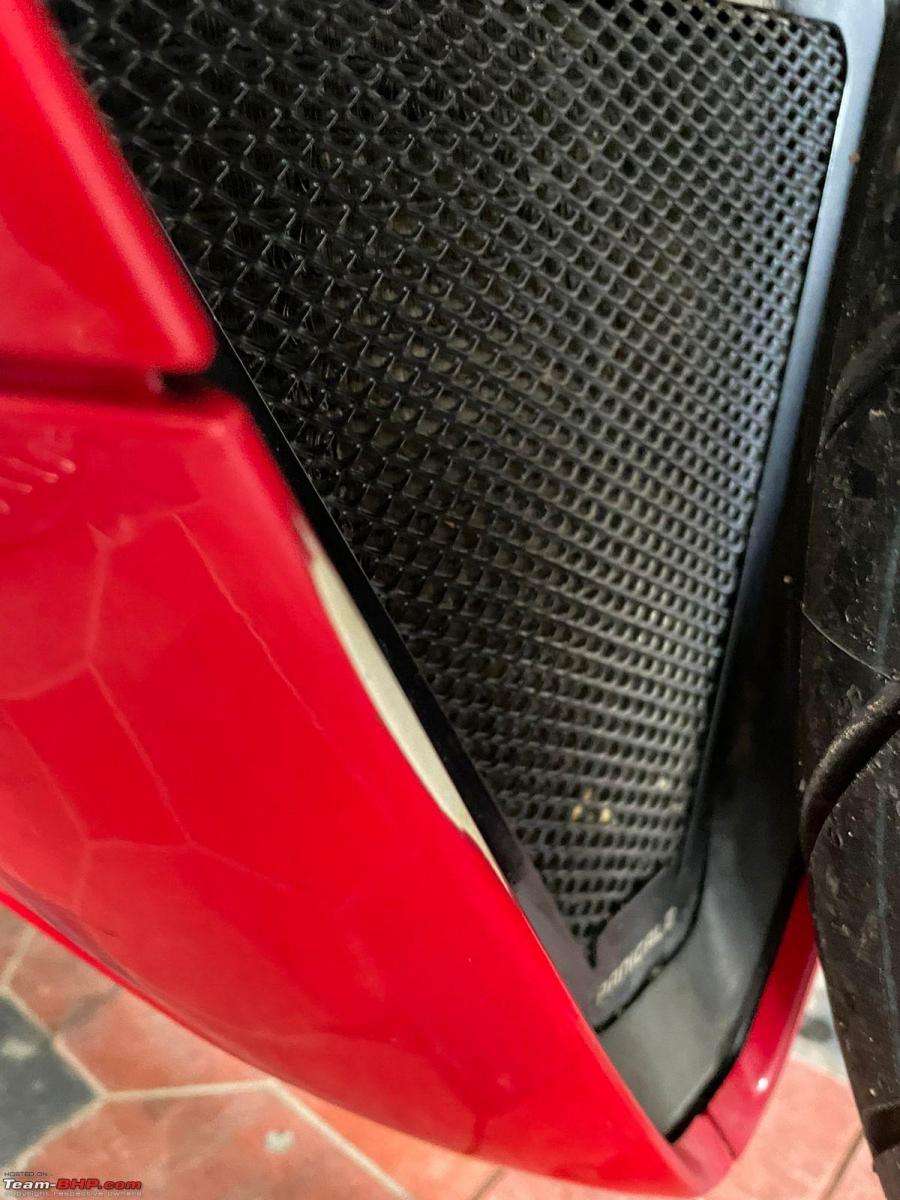 After:
Some buffing and ceramic coats later…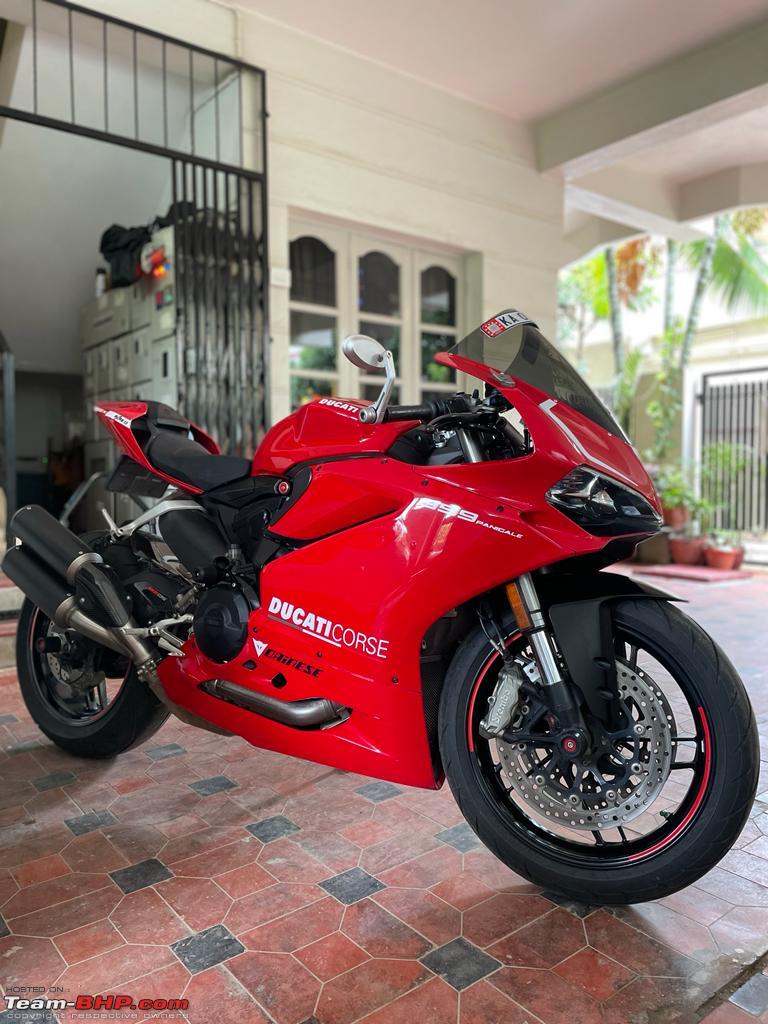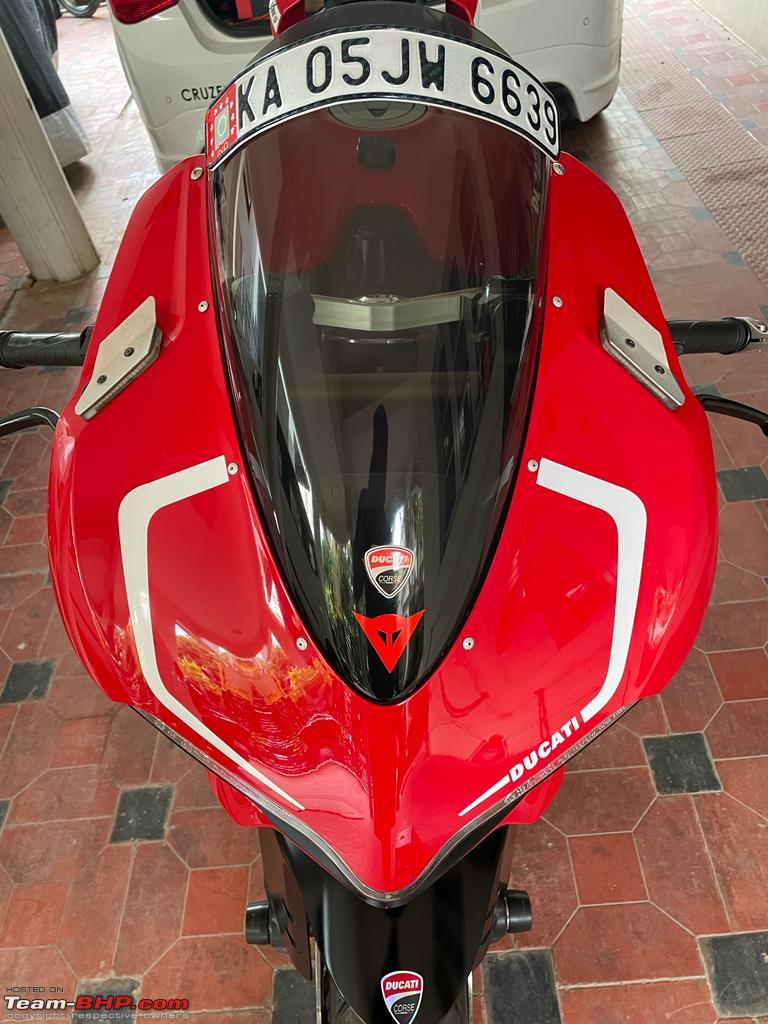 This took care of the bike and got it back to it's own shiny shelf, to my credit, not much work was needed and things were easier for my friend. I won't let go of a chance to win some brownie points!!
This though brings us to most difficult part of the ordeal, since it has been raining non stop in Bangalore, we had to figure out a way to get bike back to my home, this while making sure that the bike does not get dirty again. We got a window after three days when we got some dry roads in the morning and bike was ridden back in early hours back home. Now I am itching to take it for a long ride, but the weather keeps playing spoilsport, hopefully it clears up soon and I can take it out to test how is the bike performing with new coolant and the air filter.
The earlier upgrade to get an underbelly exhaust is getting a bit tough, so what I am thinking instead is to get a decat pipe and remove the catcon altogether, this I have heard helps with reducing the heat as well. This is something which I am actively exploring.
In the meantime I ended up picking another partner for Mark 13, details about which I will pen down in another thread soon.
Signing off for now, with couple of final pics, and will write about my experience with coolant soon: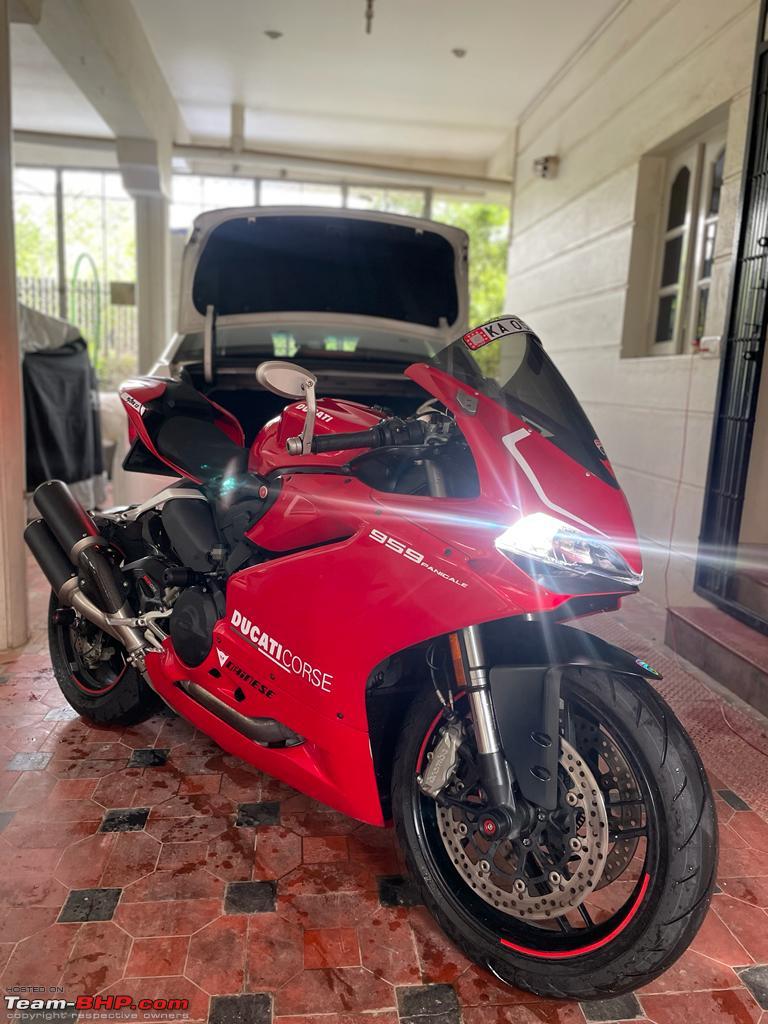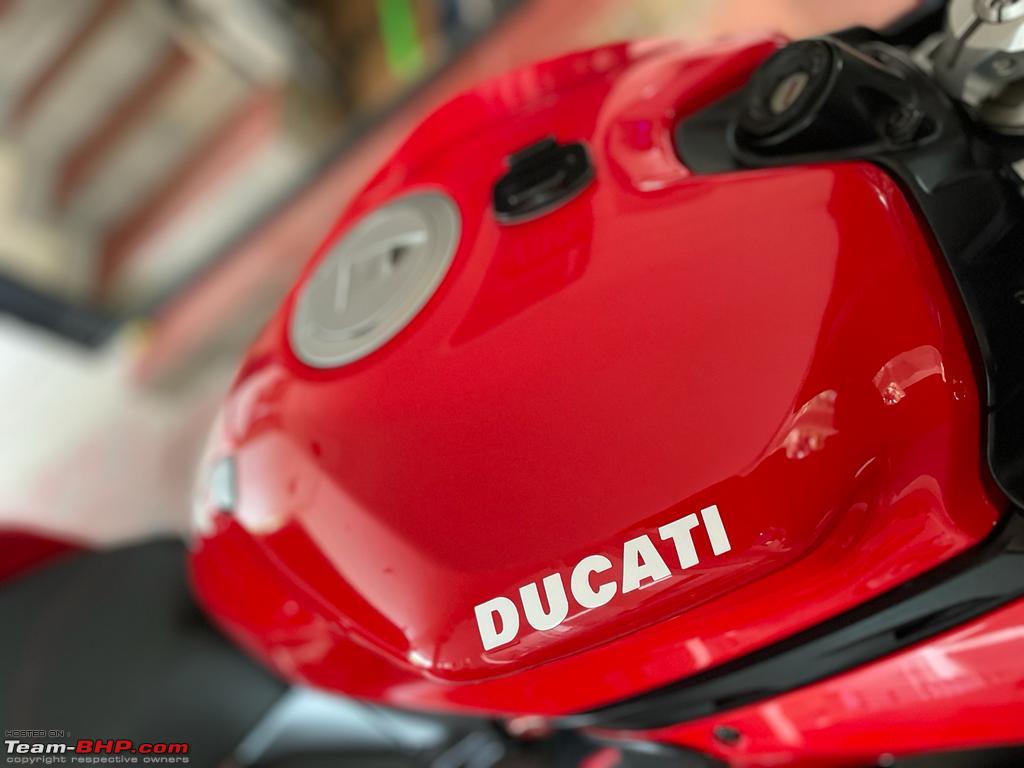 Check out BHPian comments for more insights and information.
Source: Read Full Article