My Volvo XC60 AWD: Service & maintenence updates at 8 years & 90000 km
12/30/2022
The car is easy to maintain and very reliable. Maintenance costs are reasonable for a car at this price point.
BHPian V.Narayan recently shared this with other enthusiasts.
10th Service – 90,000 kms – 8 years – Costs are beginning to tell:
Two weeks ago the Brown Mare completed her 10th service. Total cost Rs. 226,000 including taxes. Next week she will complete 8 years with an average of 940 kms a month. Normally by now she would have crossed 100,000 kms but for the slowdown imposed by the various lockdowns.
This time my two big expenditures were 3 shock absorbers of ~Rs. 87,000 including labour & taxes and the exhaust gas recovery valve costing ~Rs 76,000 including labour & taxes. Two of these 3 shockers were changed 3 years ago so I'm a wee bit scratchy that they needed changing again. But after some argument let it go. Other than these the costs were the routine servicing, wheel balancing, polishing, fluid changes and minor part replacements. I like to go for the maximum work rather than the minimum work possible. This I believe rightly or wrongly, helps keep the car in the best possible mechanical trim as well as looking and driving its best. It also means I spend somewhat more on upkeep than some others might.
Total cost of maintenance, spares & upgrades so far is Rs. 903,000/- over 90,000 odd kms or R.s 10.03 per kms. This does not include the Rs 48,000 invested on the polestar upgrade to add more zest and smoothness to the driving experience. In terms of time this works out to a little over Rs 9200 a month. The big items in here are – all four brakes twice, tyres once, battery twice, drivers side ORVM, transmission oil, polestar upgrade, replacement of the alternator, replacement of 3 shock absorbers and a new exhaust gas recovery valve. For a car at this price point I believe this is reasonable and probably a lot less than a German luxury vehicle.
The car continues to serve the family and me very well. Touchwood.
Showing off after a polish job.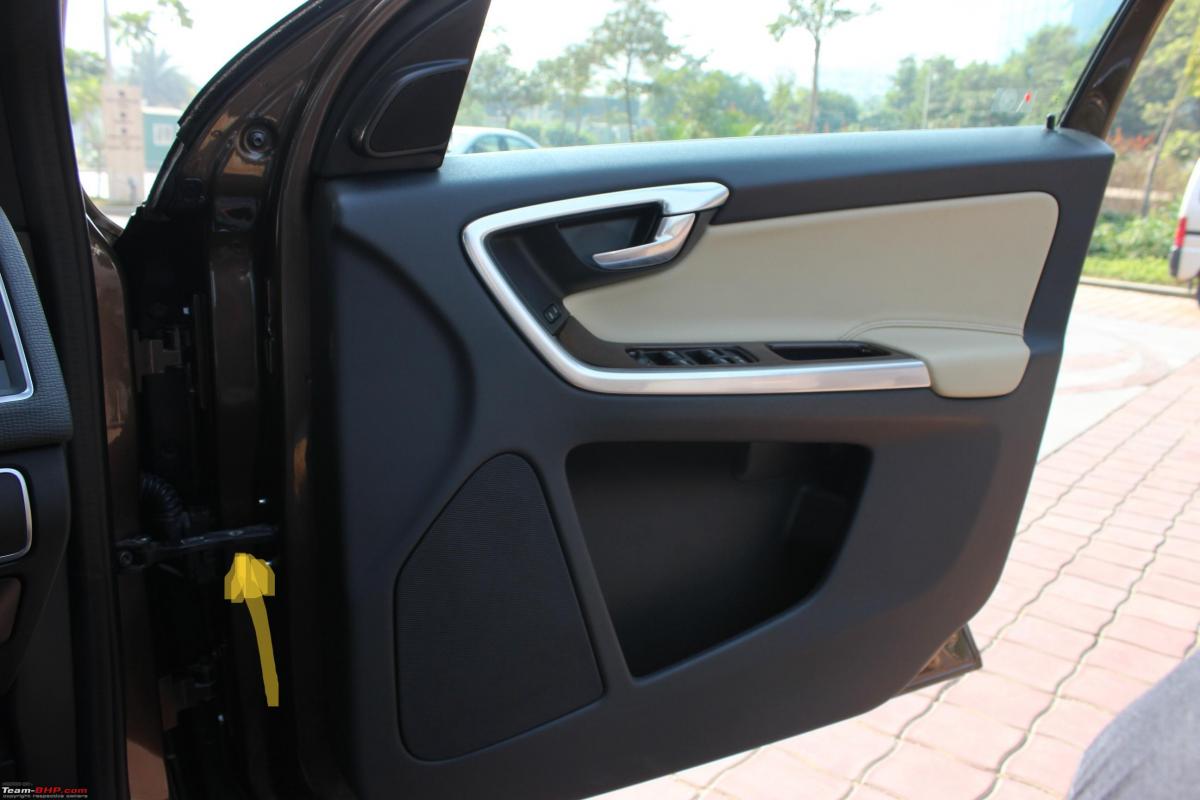 The part marked needed changing on one door. It controls the 3-step door opening mechanism. It could easily have continued till the next service but I prefer keeping her in top trim.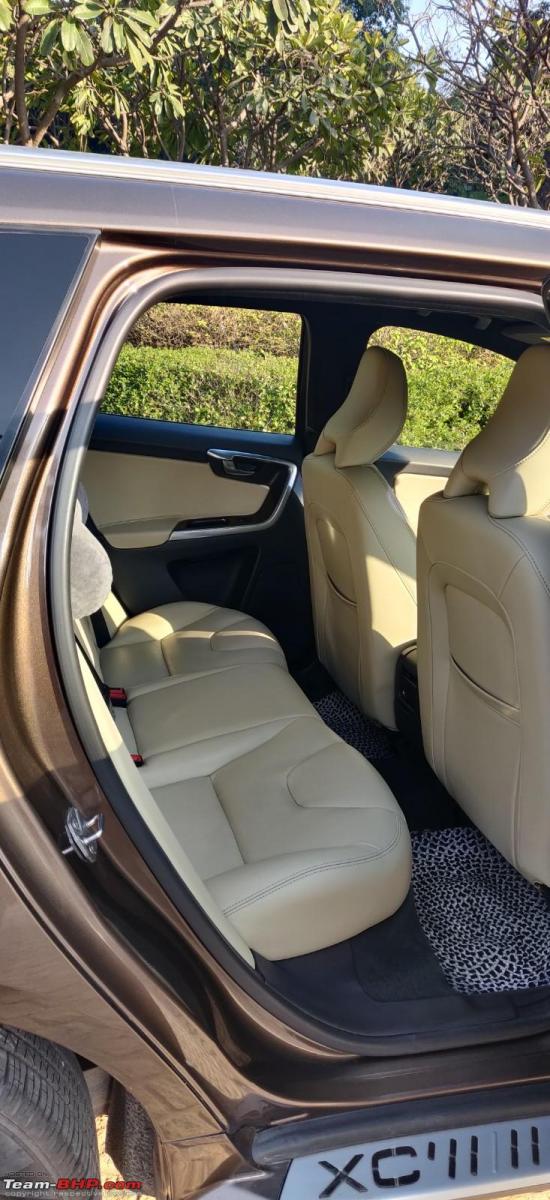 The leather has remained ship-shape except for the drivers seat.
Harness to separate the passenger compartment from the baggage compartment. Actually we haven't used it often.
Both the side vents needed fixing as they had got loose.
I am understandably proud of this car and the way she has aged gracefully.
What I love:
Easy to maintain and very reliable.
Excellent A.S.S.
Maintenance costs are reasonable for a car at this price point. Total cost of maintenance including a tyre change is around 18% of the original purchase price or 2.25% a year.
Torque, muted growl, high ground clearance, 4WD.
Interiors have aged very well even by my own fussy expectations.
Parts have always been available on time.
Drives well on bad roads.
What I don't like:
Too many buttons placed in an unergonomic manner.
Hard suspension like a typical European car.
I wish the rear doors opened a full 90 degrees to ease ingress and egress. This is a wish I have for all cars.
Navigation system from the Paleolithic age.
If you want a reliable understated luxury car without your neighbours knowing it then this is the car for you.
Source: Read Full Article