Review: Using the Rynox Navigator tank bag on my RE Himalayan
11/28/2022
The bag looks premium in person, has ample space and fits the tank like a charm.
BHPian NTab recently shared this with other enthusiasts.
Rynox Navigator 15L Tank Bag
The Search: I never liked the idea of a bulky tank bag. It makes me less confident on a bike for a simple enough reason that it makes the area near handlebar chaotic(if it's the right word), and in some cases even affect the manoeuvrability of the handles. The ones that suited my need were all expensive.
Following are the tank bags I narrowed down to:
Ray Of Hope: I was about to finalise one of the aforementioned options when Rynox's Navigator tank bag video dropped. The bag looked great, had a slim profile, waterproof, and had Molle system(which opens up possibly of various add-ons). But I was not sure how it will feel on my bike, whether it will make my tank space cramped or its low profile will do the task. Luckily the Rynox dealer in my city received 3 pieces, and he informed me yesterday. I went straightaway to try it on, and it was near about perfect. I paid ₹4550 and now he is only left with 2 pieces
First Impression: The bag looks premium in person. Has ample space(is expandable). Fits the tank like a charm. Low profile and doesn't hamper the movement of handle. You can leave the mounting harness attached to the tank. The harness also has opening in the middle so that filling up fuel is easy. There are both Velcro and Buckles to keep the bag attached. I have attached some pics for you guys to get a better idea.
Overall Look
Rider's POV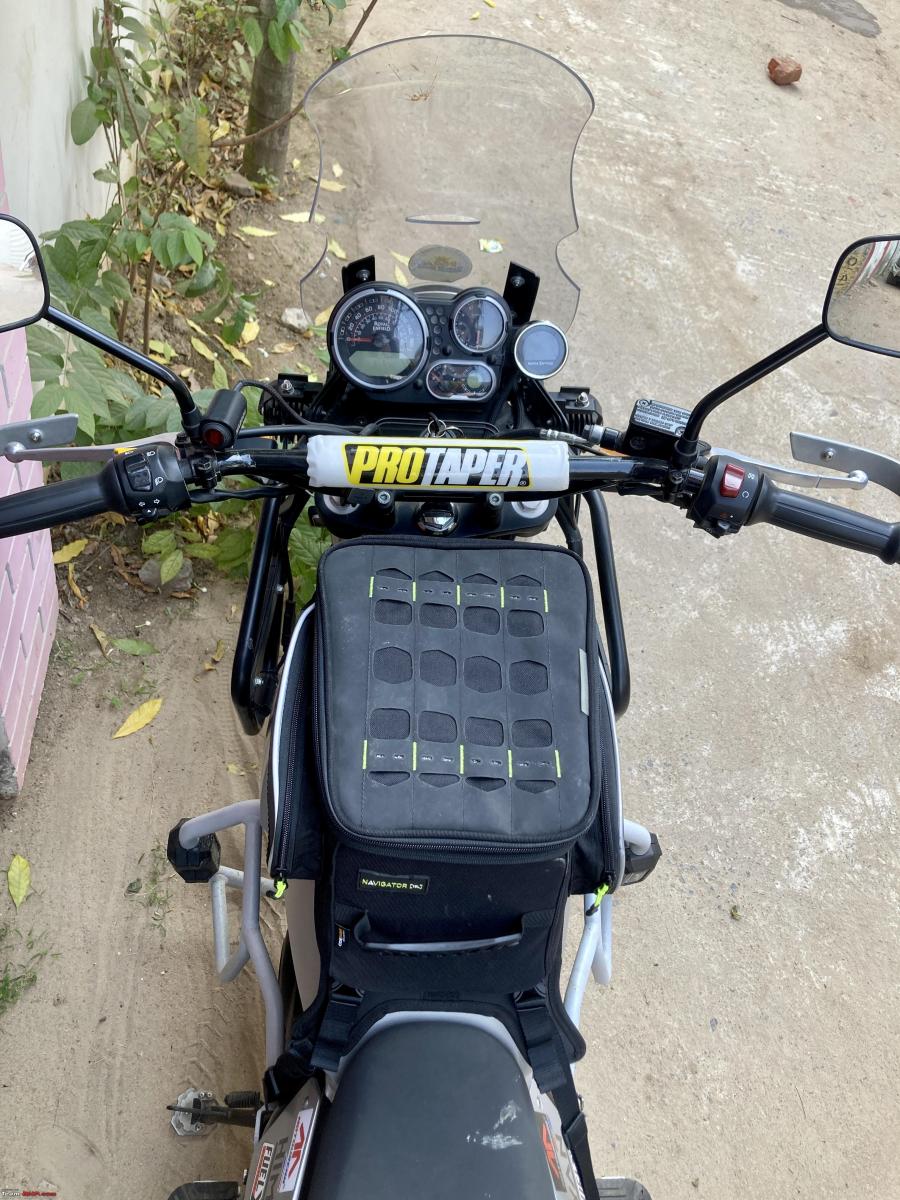 Enough space to move handlebar. One can attach the bag lower also, and my handle is tilted a little more towards me.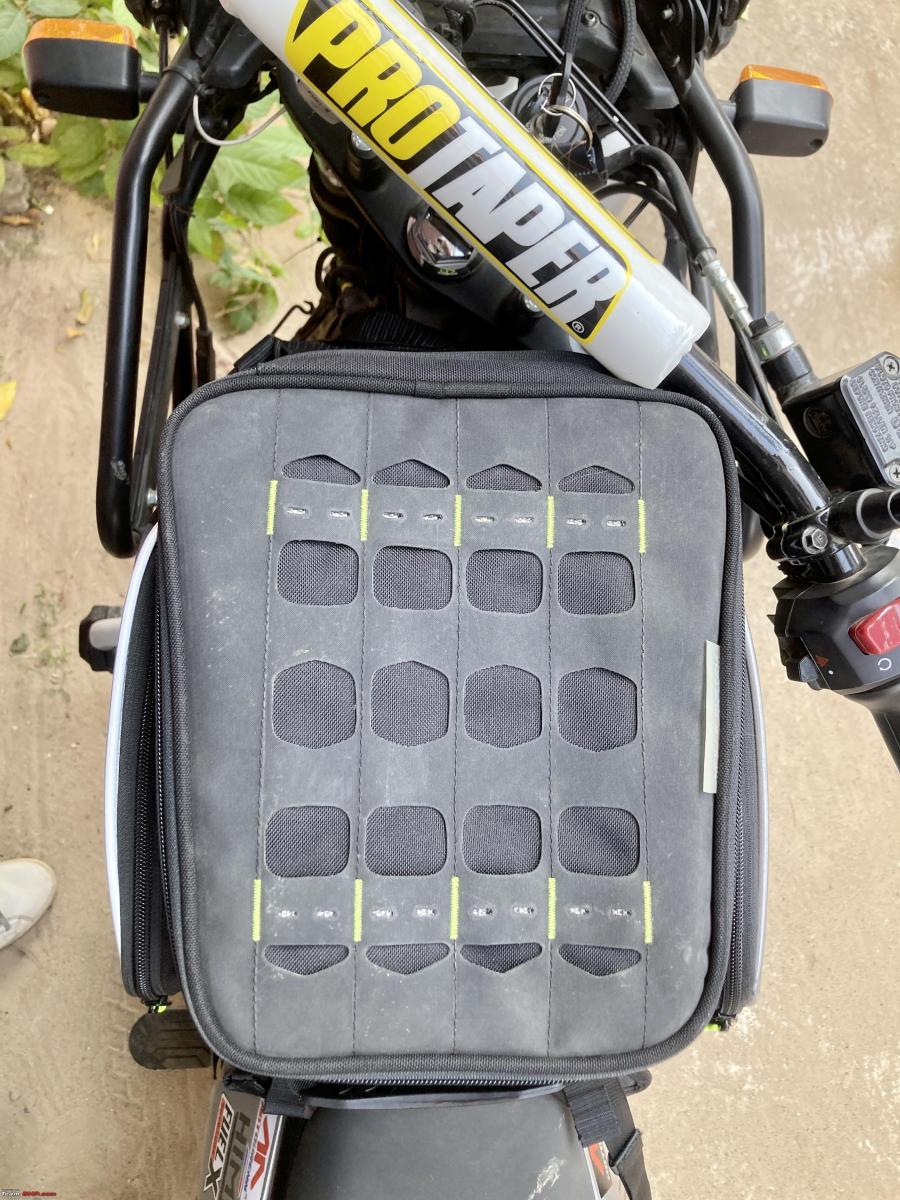 Enough space in harness to open fuel lid without taking every thing off.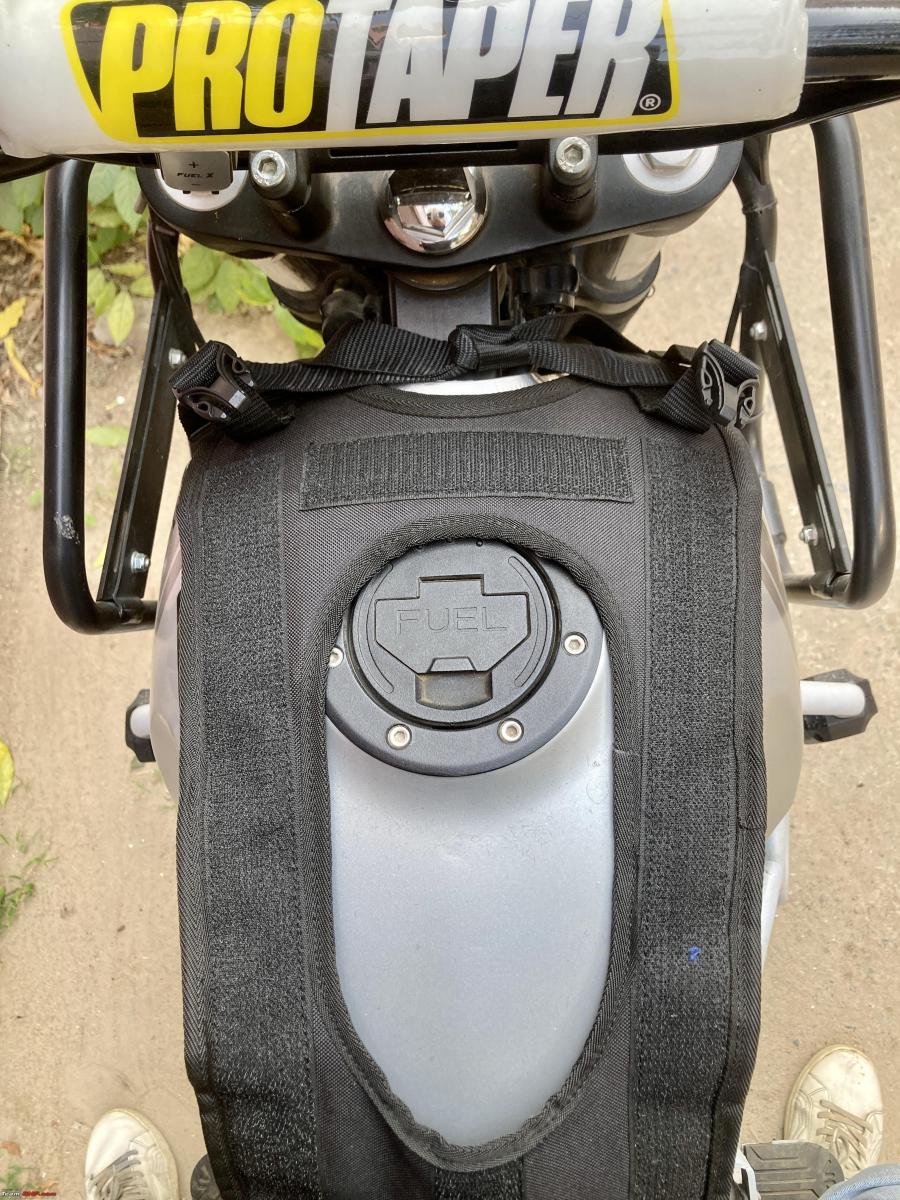 Closing Thoughts: The real test of bag is yet to come, but there is nothing in this price range to match this bag(at least in my scenario). Happy to see an Indian company bringing up some good products. They also have camera bag insert as an accessory for people who need. It's a solid looking bag. Will update further after using using it for 5-10k kms.
Hope this helps fellow BHPians, and anyone who stumble upon this thread.
Read BHPian comments for more insights and information.
Source: Read Full Article