The 2022 Bentley Bentayga S Luxuriates in Speed
08/08/2022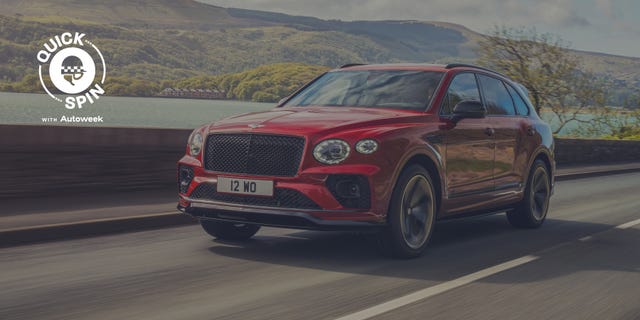 The Bentley Bentayga is one of the stars of the luxury crossover and SUV space. Bentley's beloved crossover joined the lineup in 2015 and saw its first serious overhaul in 2020. While Bentley's 12-cylinder-powered Bentayga Speed offers the most brutal performance in the lineup, the folks at Bentley recently introduced the Bentayga S. This S-variant of the Bentayga offers more performance than the base model without the price tag associated with the Speed. Powering this Bentley is a 4.0-liter turbocharged V8 that sends 542 hp through an eight-speed transmission to all four wheels by way of an all-wheel-drive system. The Bentayga S also sports special bodywork and badging to remind folks that this is a performance version—even while it's sitting still.
On this episode of Quick Spin, host Wesley Wren hops behind the wheel of the 2022 Bentley Bentayga S and puts it through its paces. Wren takes you on a walkaround of the latest Bentayga to show off the revised styling, its luxurious interior appointments, and more. Wren also takes you along on a live-recorded drive review to let you know how the Bentayga S feels on the road. Adding to these segments, Wren chats with Autoweek's West Coast Editor, Mark Vaughn. The two talk about the Bentayga and all things luxury crossovers. Closing the show, the two break down what makes the Bentley Bentayga S special.
Tune in below, on Apple Podcasts, Spotify, Stitcher, or wherever podcasts are played.
Source: Read Full Article