Charles Leclerc: Red Bull's No.1 driver intentions 'very clear, very early'
05/28/2022
While Ferrari insists there is no number one driver, at least not yet, Charles Leclerc says Red Bull have made their choice "very clear" and they're backing Max Verstappen "early" in the season.
Last time out at the Spanish Grand Prix, Verstappen clinched his third successive win and his fourth of the season after his team-mate Sergio Perez was told to move over.
Although Red Bull had the 1-2 in the bag, only reliability could have cost them, they still decide to hand the win to Verstappen.
He took the lead in the Drivers' Championship by six points over Leclerc, while Perez made it known that he felt that call from Red Bull was "unfair".
But while Red Bull have made their decision, and have made it well known, Ferrari are still sitting on the fence.
"I don't know honestly," Leclerc told Motorsport.com when asked about Ferrari's pecking order. "I'm not the one who makes such decisions either, maybe you should ask Mattia about this.
"In any case, Red Bull made the intentions very clear and they did that early in the season.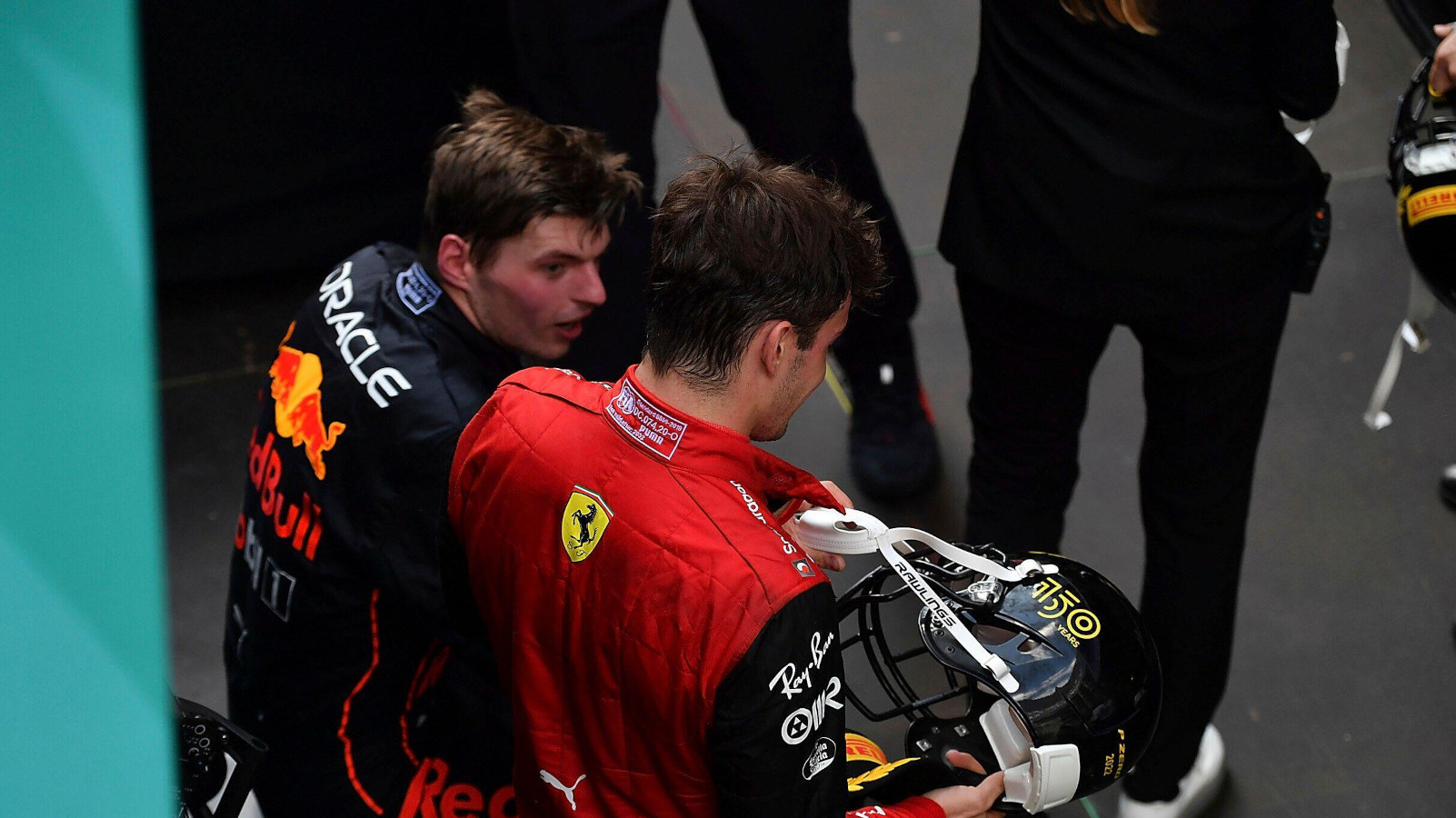 "As far as our situation is concerned, I don't know. I haven't talked to Mattia about it and I haven't heard anything about it yet."
For now it is on Leclerc to do the job himself as he takes on Verstappen for the World title.
"To be honest, I don't feel any extra pressure or greater responsibility within the team because of that," he said.
"Last year I also had a big responsibility to get a brand like Ferrari back up front. In that respect I don't feel anything different and just want the focus.
"I am convinced that we can win this year if we do everything right during a weekend. I am just happy about that. We have to keep the focus on ourselves and then the results will come."
The Monégasque driver also refused to rule his team-mate out of the title fight.
While Leclerc has two wins and two podiums, his points' tally up to 104, Sainz has three podiums and only 65 points.
Leclerc feels the time will come when the Spaniard gets on top of his issues.
"For Carlos it just takes time for him to feel completely good in this car," he said.
"I know Carlos will be there again. He is a strong driver. Indeed, he has a little more trouble adapting to this car, which might suit my driving style a little better.
"But I think Carlos will adapt quickly as well. He can be in the fight and in the end it is also up to me to do a good job and bring Ferrari to the top."
Asked why he felt Sainz was finding it hard to adapt to the new car, Leclerc said: "I don't know, of course I can't speak for Carlos. I can only speak for myself and it's true that my balance has been prone to oversteer this year.
"I feel good about that, but whether that is the biggest pain point for Carlos is difficult to say."
Source: Read Full Article