David Coulthard: Max Verstappen already one of best-ever F1 drivers
03/04/2022
Max Verstappen is "already" one of Formula 1's best ever drivers with David Coulthard adamant the Dutchman deserved last year's World title.
Verstappen clinched the 2021 Drivers' Championship with a last-lap-of-the-season pass on Lewis Hamilton, the Red Bull driver making his move at Turn 5 at the Yas Marina circuit.
It was a bold choice for the 24-year-old with many feeling he should have waited until later in the lap, Coulthard agreeing with that, but saying that Verstappen choosing to do it there shows his fighting spirit.
And that, he adds, is what makes the Dutchman a worthy World Champion.
"I knew he would either crash and become World Champion, or catch up and become World Champion. So yes," Motorsport.com quotes him as having said in a newly-released documentary by Viaplay.
"But I didn't expect him to make his overtake so early. That just showed his fighting spirit. As soon as there's a gap, even if it's not really a gap, he goes for it.
"That makes him a worthy champion in my eyes."
"He managed to get inside Lewis' head and Lewis knew he had to leave room," he continued. "No other driver has that effect on Lewis.
"Lewis is a fantastic driver and deserved to win that race, but I also think Max deserved the title because of his fighting spirit."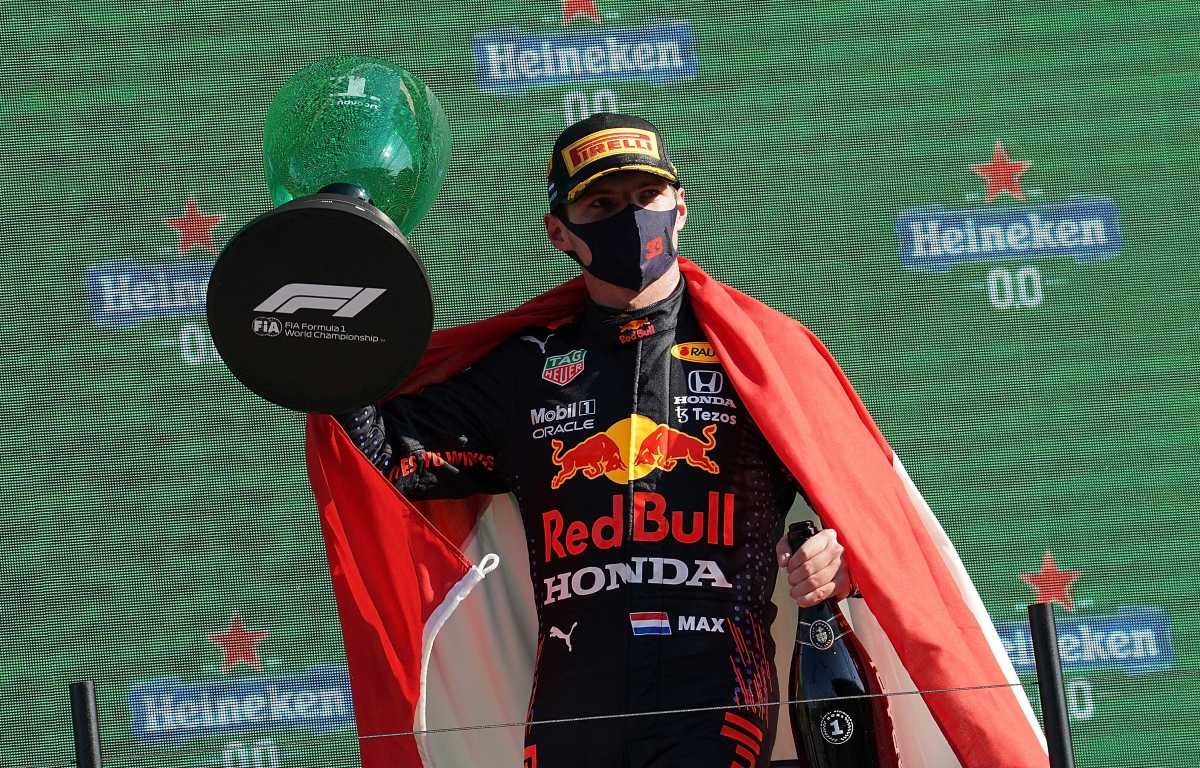 The 50-year-old reckons Verstappen has already proven himself to be one of Formula 1's best-ever drivers.
With 10 grand prix wins last season, he joined an elite list that includes Michael Schumacher, Sebastian Vettel and Lewis Hamilton of drivers who reached double figures in a single season.
"He already is. Really," said the Scot.
"I didn't really feel mature until I was in my late twenties and I think I was at my peak in my early thirties. That means there may be a lot more to come from Max.
"He is remarkably mature for his young age. Let's not forget that he was 17 when he entered Formula 1 and he won his first grand prix when he was 18. That he took that opportunity and triumphed makes him exceptional.
"All Formula 1 drivers are good, just like all Premier League footballers are good. But it's about finding the guys who are exceptional."
Red Bull clearly feel they have that in Verstappen, the driver said to have put pen to paper on a new long-term extension worth £40m a year.
Coulthard doesn't believe the title, nor the money, will change who Verstappen is.
"If you run into him on the street, he's just an ordinary guy. That's how he talks to you," he said. "He does not speak down like I am World Champion and multimillionaire.
"We have lived in that world for a long time and know all too well that fame and fortune can change people. I don't think he's going to change that he's so open to interacting with other people. He really doesn't lose that."
PlanetF1 Verdict
Source: Read Full Article