GT Sport's Next Update Arrives This Week, Brings Cars, Tracks, and Rain
06/24/2019
It's the end of the month soon and, as we've come to expect over recent months, that means it's GT Sport update time.
An announcement on the game's official website reveals that there'll be an update following a server maintenance period on June 27. It reads as follows:
At the following time, we will perform maintenance on the 'Gran Turismo Sport' servers. A new game update will also be available after the maintenance. Please note that during this time the online services, including [Sport Mode], will not be available.
[Day & Time]
27 June, 2019, 04:00 – 06:00 UTC
* The above time is subject to change.
We apologize for any inconvenience this may cause and thank you for your understanding.
The recent pattern has been for the end-of-month update to bring new content to the game. We've yet to see the usual, official update teaser from Kazunori Yamauchi, but the signs all point to this being quite the update.
The recent Gran Turismo World Tour event at the Nurburgring revealed a lot of things that we'd expect to arrive.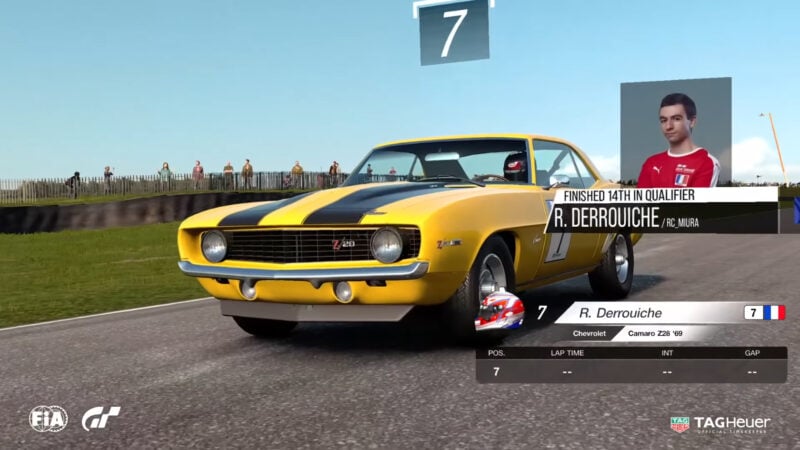 For starters, the game build featured four new vehicles: Chevrolet Camaro Z28 '69, Renault Sport Clio V6 '00, Toyota Sports 800 '65, and Toyota Tundra TRD Pro '19. Only the Camaro featured in the racing in Germany, so this may not be a complete list of the cars in the update; we'll have to wait for Yamauchi's silhouette Tweet to find out if there's more.
There's also a new track on its way. This "Sardegna Road Track" features three new race tracks to complement the dirt course of Sardegna Windmills. It featured heavily at the World Tour, including as the location for the last-gasp Nations Cup victory.
Possibly headlining the content though is a new wet weather condition mechanic. We've only seen this in action at the Red Bull Ring so far, so there are questions over how many tracks will get to experience rain — questions that this update will probably answer.
It's likely that there'll be some of the more usual update content. That'll include new Scapes locations, new GT League events, and a Circuit Experience — which in this case would be for last month's Goodwood Circuit.
We'll bring you more information as we get it.
Featured image courtesy of sebmugi.
Source: Read Full Article