Laurent Rossi admits Alpine were not "incredibly competitive" in Formula 1 testing
03/15/2022
Having to feel their way with a new engine, Alpine are not yet "incredibly competitive" says Laurent Rossi, the team's CEO.
Not only have Alpine had to create a brand new car to conform to the much-revised 2022 F1 regulations, they also decided it would have a completely overhauled power unit.
Certainly a team that are not frightened to shake things up, as they have shown with decisions on drivers, management, livery and even their name in the last year or two, Alpine have had an engine homologated which they describe as "radically different".
But while all 10 varieties of car will remain a work in progress for much of this season, Rossi's team have potentially the most to learn with the A522 due to that fresh power unit.
The first four days of testing in Barcelona and then Bahrain among the six scheduled were far from spectacular from Alpine, but Fernando Alonso in particular noticed a significant improvement over the last two.
Nevertheless, Rossi feels there is still some way to go as the team aim to improve upon the fifth position in which they have finished in the Constructors' standings for the last three years – the first two of which when known as Renault.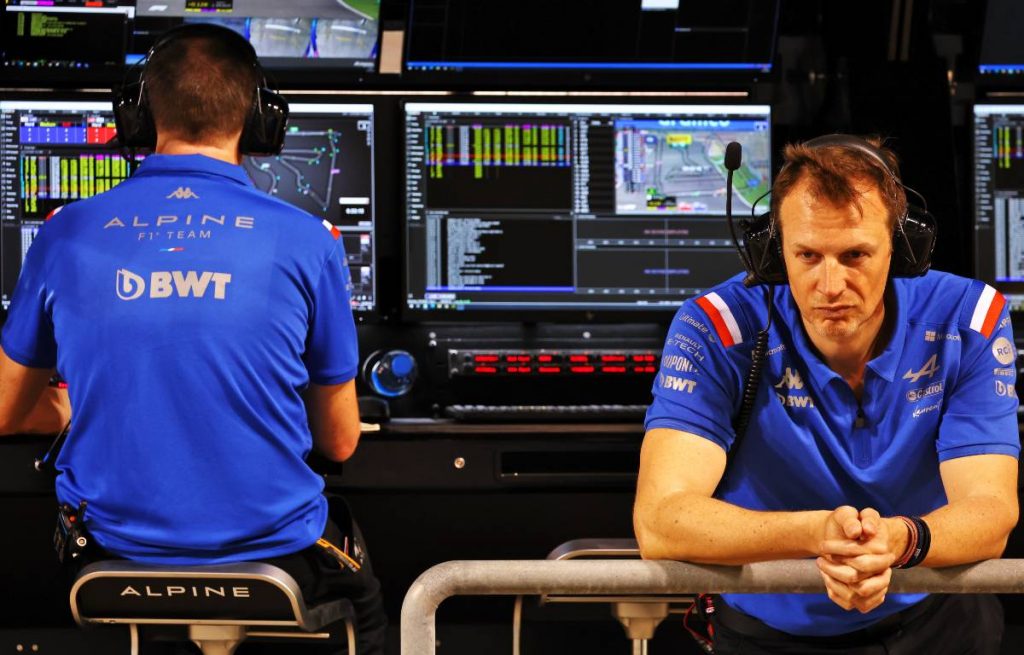 "In Barcelona we were running without DRS, only with C2 tyres, without full power," Rossi told F1 TV.
"We are not yet at full power [in Bahrain] because of the new engine, we are taking it step by step. It looks good, we are putting things together.
"We had a bit of a difficult day on Thursday with a problem on the radiator side, we lost two hours. But we got back on track and up to speed.
"I wouldn't say we are incredibly competitive. I don't think anyone is totally giving away their game. But at least we are competitive, which is good."
Rossi expanded on the learning process with the engine.
"Firstly, we have to make sure this power unit does what we expect it to do, and then we have to configure it in terms of deployment," he explained.
"It's twofold – we have to map the operating areas of the turbo and the new compressor since the turbo is separate, so it's a different geometry. Then we have to map the deployment of the electric power on track. That's important here, so we are learning as we go.
"It's completely different, it's still a combustion engine of course but we have changed the philosophy quite a bit.
"It's a radically different engine – not an evolution from last year but a revolution. A new engine that is more capable of allowing us to achieve a better performance trade-off between Viry and Enstone and therefore justify the potential competitive advantage of having the engines in-house."
Source: Read Full Article