McLaren not interested in early driver swap
09/18/2020
Zak Brown has stated that, with driver line-ups causing disruption at other teams, McLaren isn't interested in changing early.
Silly season kicked off when Ferrari announced that Sebastian Vettel would not be staying beyond the end of the 2020 season.
Shortly afterwards, Carlos Sainz agreed to replace the four-time World Champion, with McLaren signing Daniel Ricciardo to fill the seat left by the Spaniard.
With Vettel not enjoying a good final year with Ferrari and Fernando Alonso replacing Ricciardo next season, there have been suggestions that the team should all agree to get the moves started early.
However, McLaren CEO Brown has stated that his team are not interested in doing so, believing that they are currently benefiting from driver issues at other teams.
"We're happy with our driver line-up this year. We're happy with everyone else's driver line-up this year," he told Autosport.
"I think we have two drivers that are doing an excellent job, and some other teams which have disruption in their garage, so I think I want to continue the harmonious relationship we have going on right now.
"And I think if we were to consider changing that, it would maybe only be to the benefit of other teams that are maybe a little bit more destabilized in the garage."
Get your hands on the official McLaren 2020 collection via the Formula 1 store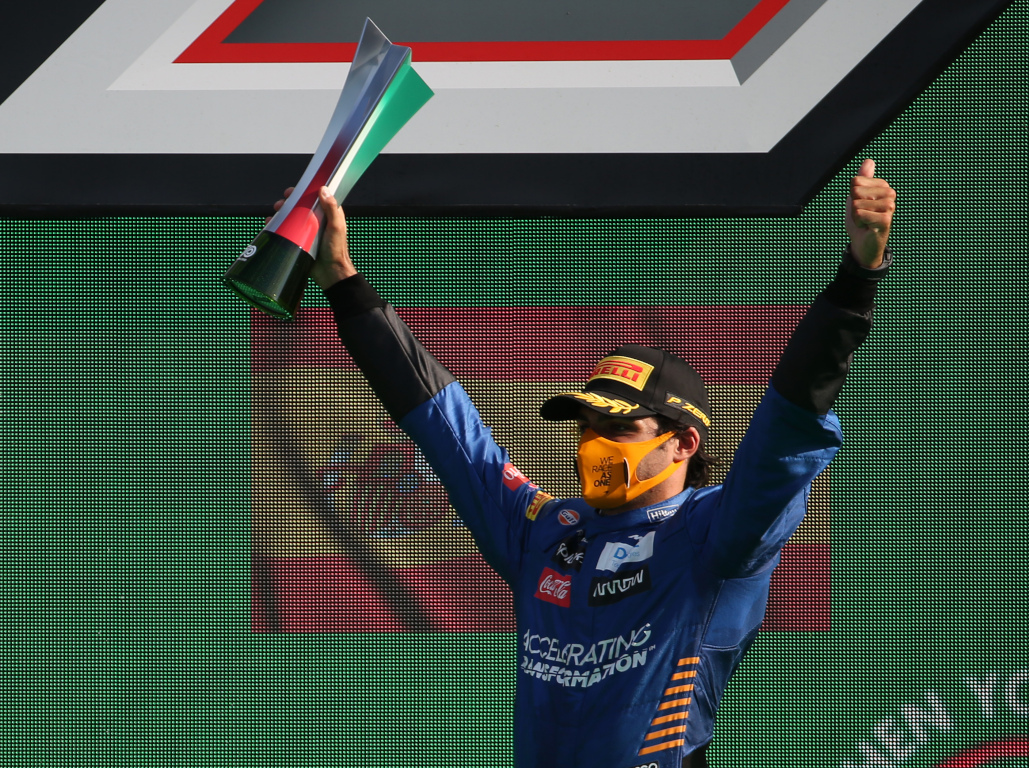 2020 has been an excellent season for McLaren, with the team currently in P3 in the Constructors' Championship, thanks largely to two podiums, and looking in good shape to finish there.
While Brown is pleased that the team is moving closer to the top and is optimistic that it can continue to do in 2022, he always feels that they have to keep an eye on those behind them.
"Ultimately, our goal is to catch whoever is in first place: and that's been Mercedes for quite some time," Brown added.
"We're certainly encouraged that we are now racing Ferrari because we weren't last year and haven't been for quite some time.
"I'm more encouraged that we're closing the gap, and I think in 2022, with this reset for all of us, I think that gives us a great opportunity. That being said, you know, Renault's coming on strong, Racing Point is quick and just got a four-time world champion.
"So I think while we want to catch the three teams that are in front of us now, or in this instance, currently two teams, I think we need to pay a lot of attention and recognize that teams four, five, six and even seven right now, are all going to be serious contenders when the budget cap comes in."
Source: Read Full Article