Nikita Mazepin was 'driving blind' in Lewis Hamilton near-miss
10/11/2021
Nikita Mazepin said he will apologise to Lewis Hamilton after almost colliding with the Mercedes driver at a damp Turkish Grand Prix.
Drizzle and murky conditions meant that there was plenty of spray being kicked up around Istanbul Park during the early stages of the Turkish Grand Prix, something which was giving Mazepin a great deal of trouble when it came to visibility.
And this almost led him to a major incident as Hamilton approached to lap the Haas driver on Lap 28, only for P20 finisher Mazepin to shut the door at Turn 11.
Mazepin confirmed that he will reach out to Hamilton with an apology, but dispelled any suggestions of it being a calculated move.
"First of all, extremely sorry to Lewis. I've been complaining to the team that I can't see anything with the mirrors, and I do need proper guidance in my ears on where the other cars are, because the spray – and Turkey isn't exactly the cleanest spray that we have, so it flies and dries out – so I was driving blind," Mazepin is quoted by Motorsport.com.
"When you get so many cars overtaking you lapping you actually not once, but even twice, it was just a disaster. I'm happy that we managed to get away, but I'll see Lewis and I'll apologise to him."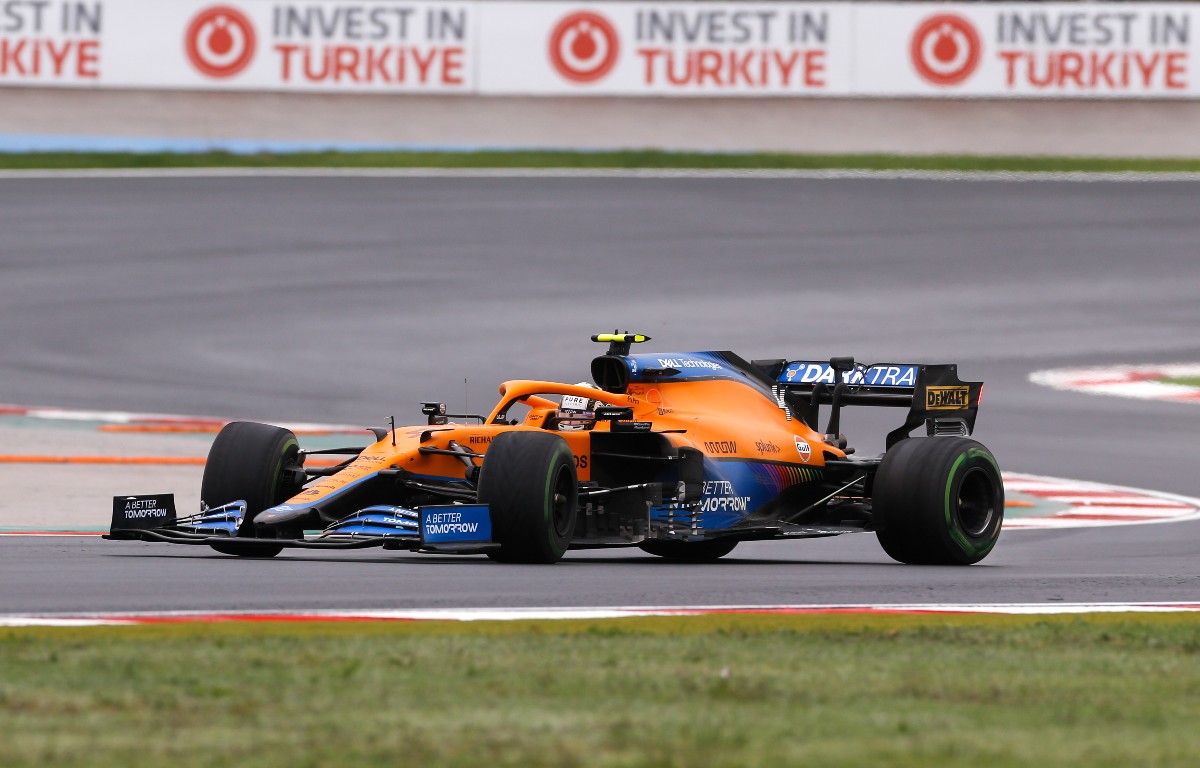 Check all the latest 2021 teamwear via the official Formula 1 store
Mazepin's words were backed up by Lando Norris, who said he was "scared" by the amount of spray on his parade laps to the grid and even come Lap 1 of the race.
Unlike Mazepin though, Norris had the luxury of settling into a pocket of clear air from there.
"The laps to the grid I basically couldn't see a thing," Norris confirmed.
"I was quite scared actually how bad it was and even on the first lap, but I think the first lap I managed to get a gap and control it very well from then on.
"I think it's because the water sits on the surface quite a bit. And it obviously didn't dry so there's always that bit of water and I think it's not like down in the cracks of it.
"It's terrible at other tracks, probably every other track you go to, it's just stayed bad for a little bit longer [here]. It was more like an oily water rather than just water so it became like a bit more blurry and stuff as well as much as water going into the visor."
Source: Read Full Article