SportPesa Racing Point launch Grid That Gives at Silverstone
07/12/2019
SportPesa Racing Point have announced the launch of a new fundraising initiative called SportPesa Grid That Gives to support breast cancer sufferers.
Launching at this weekend's British Grand Prix, SportPesa Grid That Gives will see Racing Point's title partner, SportPesa, donate £1,000 to Breast Cancer Care for every grid place gained by the team's drivers, Sergio Perez and Lance Stroll, from their starting grid position to their finishing position in the race.
The new initiative from SportPesa builds on the existing partnership between Breast Cancer Care and the SportPesa Racing Point Team, which has raised over £212,000 to date since 2017.
SportPesa has pledged a minimum donation of £50,000 to the charity through SportPesa Grid That Gives, which will not be capped, by the end of the 2019 season. An original fundraising target of £250,000 for Breast Cancer Care by 2020 was set, meaning that total is guaranteed to be surpassed.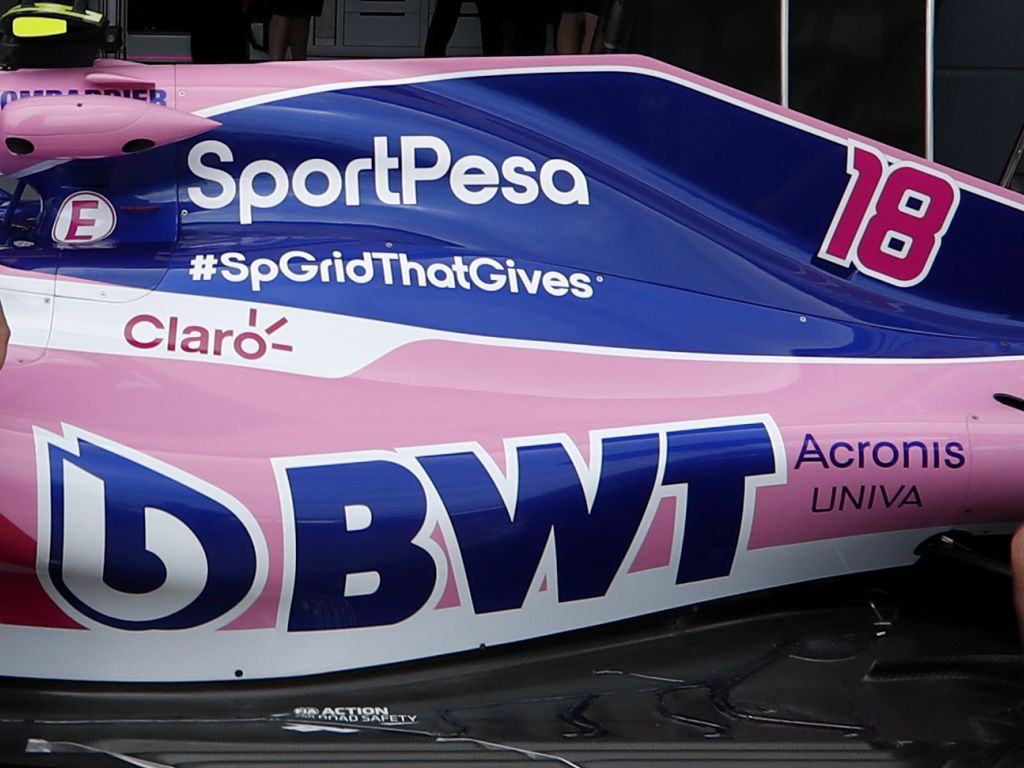 The hashtag – #SpGridthatGives – will be part of the livery on both RP19's at Silverstone, featuring prominently on the airbox.
Speaking about the initiative, SportPesa Racing Point team principal and CEO Otmar Szafnauer said: "We are proud of the work that has been done through our partnership with Breast Cancer Care, and it's great to see SportPesa joining our efforts to raise further awareness and funds.
"The work of this charity makes a real difference to those people affected by breast cancer and with SportPesa's commitment we will surpass the £250,000 fundraising target we set two years ago.
"SportPesa's idea adds some fun to proceedings and is a wonderful way to combine our performance on track with raising money for such an important cause."
Mark McGuiness, SportPesa UK's operations director, spoke of how the initiative allows the company to support and invest in the communities it operates in, describing this as one of their "core values".
"SportPesa is delighted to support Breast Cancer Care and the important work the charity undertakes in the UK," he explained.
"Supporting and investing in the communities in which we operate is one of our core values; breast cancer impacts so many lives, both directly and indirectly, so this is a partnership we all feel very strongly about."
Steve Lucas, Director of Fundraising at Breast Cancer Care, said: "We are grateful to the SportPesa Racing Point F1 Team and title sponsor SportPesa for their generous support. The funds raised by our partnership will help to make possible life-changing support for those affected by the disease."
Follow us on Twitter @Planet_F1 and like our Facebook page.
Source: Read Full Article